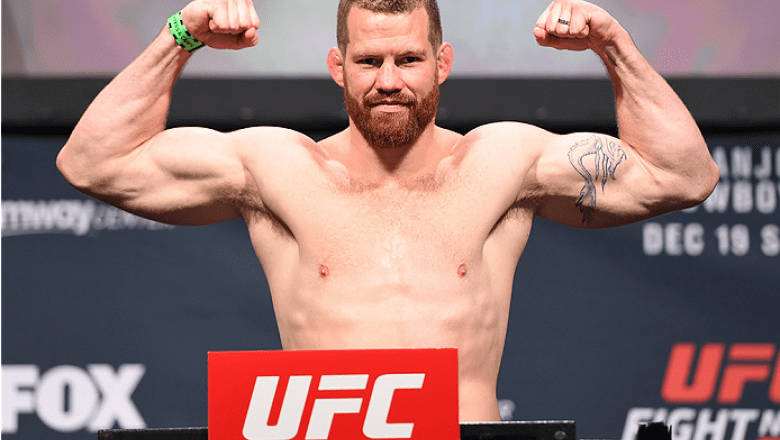 It seems that Jesus does, in fact, love knockouts. 
Marquardt, a former UFC middleweight title challenger, multiple time King of Pancrase and Strikforce welterweight champion, hasn't fought for more than two years after putting together something of a losing skid in his final days with the Ultimate Fighting Championship.
He stepped away from the sport shortly thereafter but, as so often happens in combat sports, retirements can be a temporary thing and as he told MMA Junkie's Danny Segura, he plans to make a comeback.
"Yeah, that's true, I'm going to be making a comeback," Marquardt said. "I've known it for a while now, but I haven't made it public. I've just been training, going to seminary, staying in shape, and helping guys like Ian (Heinisch) and stuff like that."
View this post on Instagram
'The Great' initial decision to set down his 4oz gloves was guided in part by his desire to be a missionary and it was on this soul-searching journey that Marquardt said that God spoke to him and told him that he wants to see him back in the cage.
"Well it's kind of a crazy story, man, but I had a dream." Marquardt explained. "God spoke to me, and he confirmed it later in the week by two people I've never met before and one friend, as well, that basically I'd be fighting again.
"That was it, man. After I retired, I didn't train for like two months, and I actually started feeling really bad physically. I was like, 'Oh man, I need to get back in the gym,' so I started lifting weights, running, sparring and grappling a little bit, and then I had the dream. So basically, when I retired, I thought that that was it, but I haven't stopped training. I love mixed martial arts. I love doing it. I love competing, but I really didn't have a huge desire to compete in it. I was just going to train and maybe teach and stuff like that."
As for the destination of his comeback, Marquardt isn't yet sure but told the MMA Junkie that Bellator remains an option but he says that once he gets back to action, he will prove any naysayers wrong.
"I'd say, you know, that's reasonable," he added. "That's the natural reaction to hearing news like this: 'He's too old; he's past his prime.' But I know I have a future in this sport."
Comments
comments