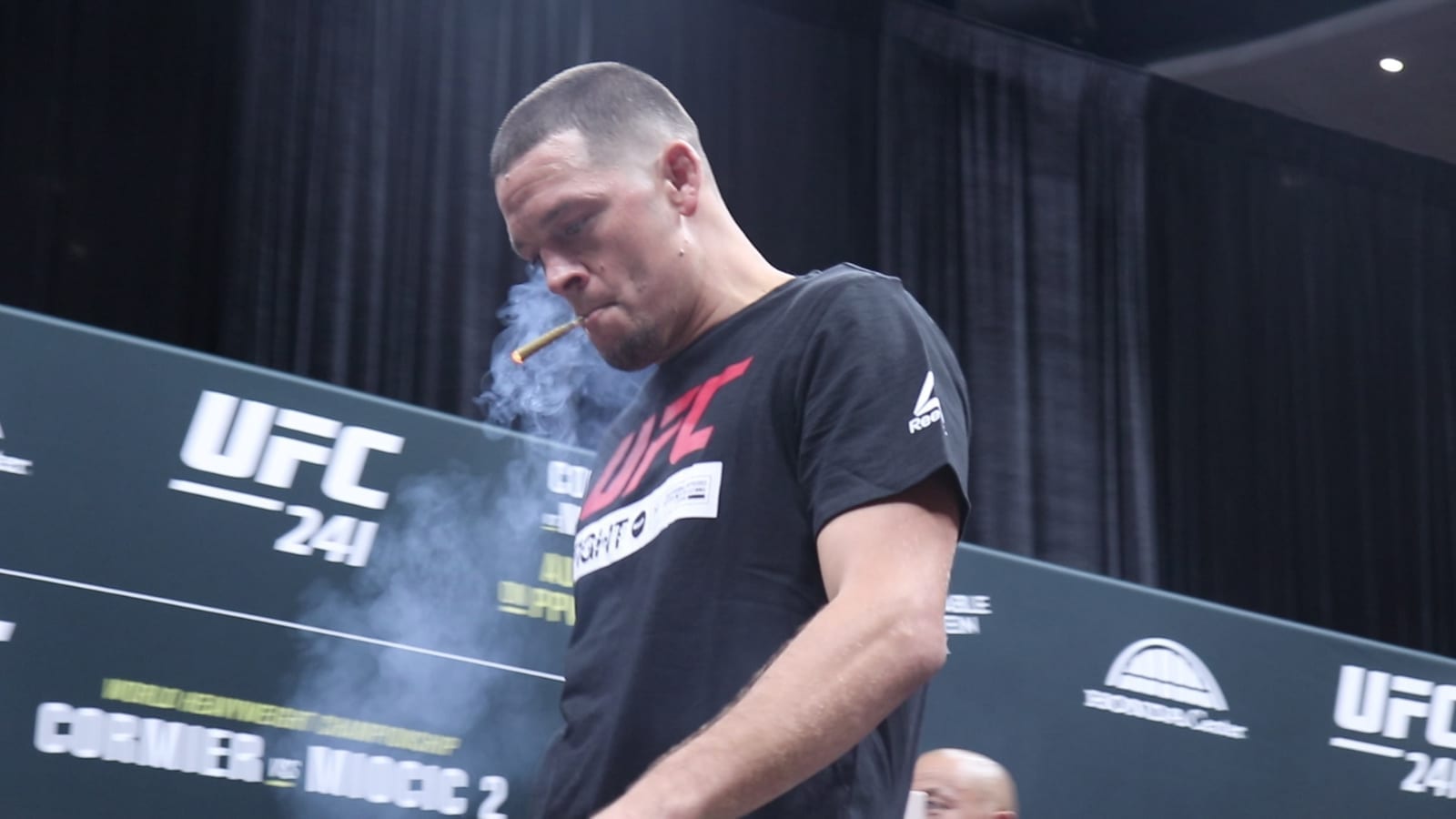 Stop the presses. Nate Diaz vs. Jorge Masvidal is happening, and yes, the Baddest Motherfucker in the game title IS on the line.
The pair will headline UFC 244 in New York at Madison Square Garden on November 2. Brett Okamoto from ESPN first reported the news. He also reported that UFC president Dana White intends to create and award a special BMF belt to the winner.
It also puts an end to the whacky cycle of potential main events for the card.
For the past few months, it's seemed logical that Colby Covington would fight Kamaru Usman for the welterweight title, with White confirming that was the plan in a media scrum at the Contender Series recently.
Then, according to ESPN's Ariel Helwani, Covington began playing hard ball with the UFC in negotiations, causing them to look at Masvidal vs. Usman. At that point, Usman began doing similar, causing the UFC to return to Diaz vs. Masvidal.
It could well be the biggest fight the UFC can put on this year. Both men are huge fan favourites, and their ability to play the no bullshit role has served them well in an era of MMA where fighter gimmicks are becoming increasingly common.
"It is the fight fans wanted to see," White said, speaking to ESPN. "Nate Diaz called out Masvidal after his win over Pettis. Everybody has been talking about it. People have been hitting me up on social media, telling me too get it done. I can now announce the fight is done.
"I'm going to put together a belt for these two, they can fight for the 'BMF' belt. It's one of those fights that is fun, interesting, fans are into it—you want to see for five rounds, yet it's too big to be a fight night. So we made it a pay-per-view. I will end up stacking this card with killer fights. The main event will be those two."
Comments
comments