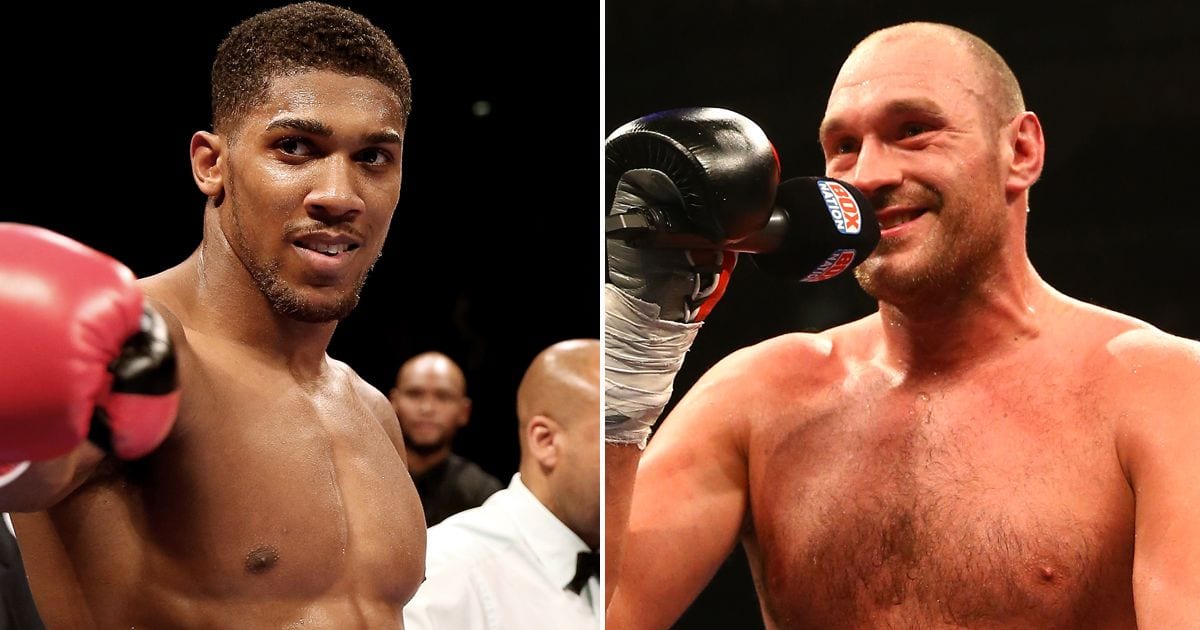 Anthony Joshua says Tyson Fury will occasionally ring him on the phone to have a chat — and then tell Joshua he's going to knock him out.
Fury and Joshua have long been linked to an epic heavyweight boxing clash, although in truth the contest has never come close to occurring. That, Joshua says, doesn't stop Fury getting in touch to offer a prediction if they did ever come to blows.
"He's an interesting character. Tyson will call me randomly on the phone and he will be like, 'have a little laugh and I will have a little laugh'," Joshua said to Behind The Gloves. "Then I will say I'm going to knock you out, then he will say 'shut up I'll knock you out. That's just me and Tyson, through and through the respect's there but we're fighting men."
With Joshua gearing up to rematch Andy Ruiz later this year for the world titles, and Fury continuing to apparently negotiate a second Deontay Wilder fight, it's unlikely we'll see the two compete against each other for the foreseeable future.
Still, it's something fans — and Joshua — want to see.
["We're] not friends, not friends, not friends but there's a mutual respect there, I respect the man, he's done his thing. He's a fighting man he started at the age of 12, I started at the age of 18, I didn't do nothing else before.
"I used to play a bit of football in the local area but when it came to boxing, that's where my heart is attached to, I love this sport and I'd love to fight him one day."
Comments
comments