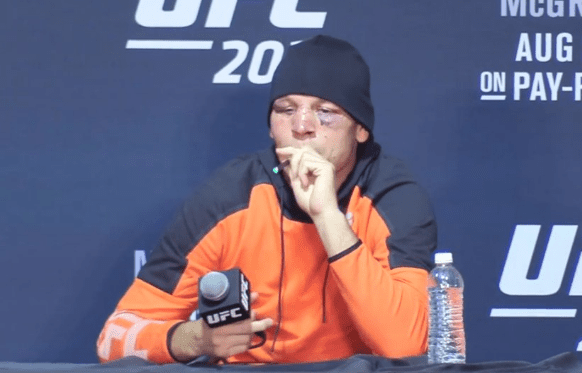 Nate Diaz is the subject of a million dollar lawsuit after his former agents allege the UFC star has scammed them out of a rightful share to his UFC 202 winnings.
The Ballangee Group agency have filed the claim in the L.A. Superior Court, in which they state that they've worked alongside Diaz since 2014, and manages his deals for fights during that time. TMZ first reported the news.
The lawsuit alleges that after the Group finalised Diaz' deal for his rematch with Conor McGregor at UFC 202 — the biggest event in UFC history — the Stockton star "unexpectedly" fired them, and are yet to pay them their share of his $2 million purse.
Diaz has been out of action ever since the fight, which took place August 12 last year. While having been offered fights against Eddie Alvarez and Tony Ferguson, Diaz appears content to wait on the sidelines should a rematch with McGregor emerge.
Comments
comments