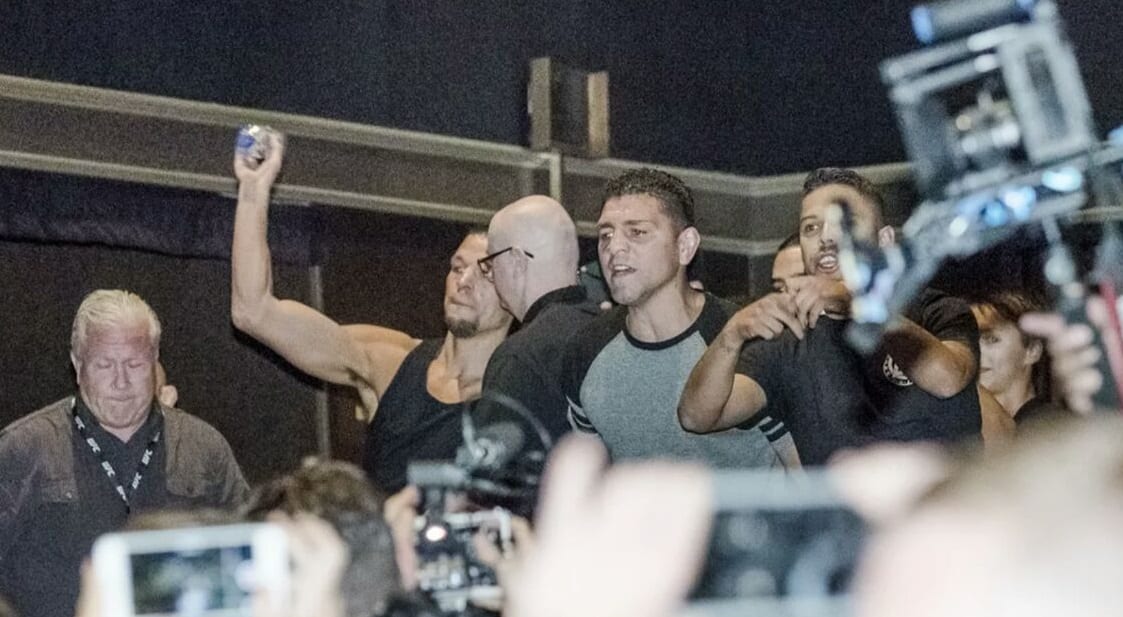 Like Conor McGregor before him, Nate Diaz' punishment for his part in the bottle throwing incident ahead of UFC 202 has been reduced by the Nevada State Athletic Commission.
The NSAC met this morning in Las Vegas to discuss reducing their original sentence of $50,000 fine and 50 hours of community service. Diaz, who received the prior punishment based on his payment for the second bout with McGregor, spoke to the commission on the phone ahead of their deliberation.
In the end, the commission agreed to reduce the punishment, and now Diaz has been served a total fine of $15,000, and 15 hours of community service.
In the lead up to their second fight, McGregor and Diaz held a press-conference in Las Vegas, only for Diaz and his team to leave halfway through. As McGregor taunted them from the stage, the Diaz brothers and their coaches began to throw water bottles at McGregor's team, only for McGregor and company to fire back.
Last month, McGregor had his original NSAC deliberation reduced from $150,000 to $25,000 and his community service slashed from 50 hours to 25. With Diaz' side of the issue being comparatively dealt with, that likely puts an end to the saga.
Comments
comments