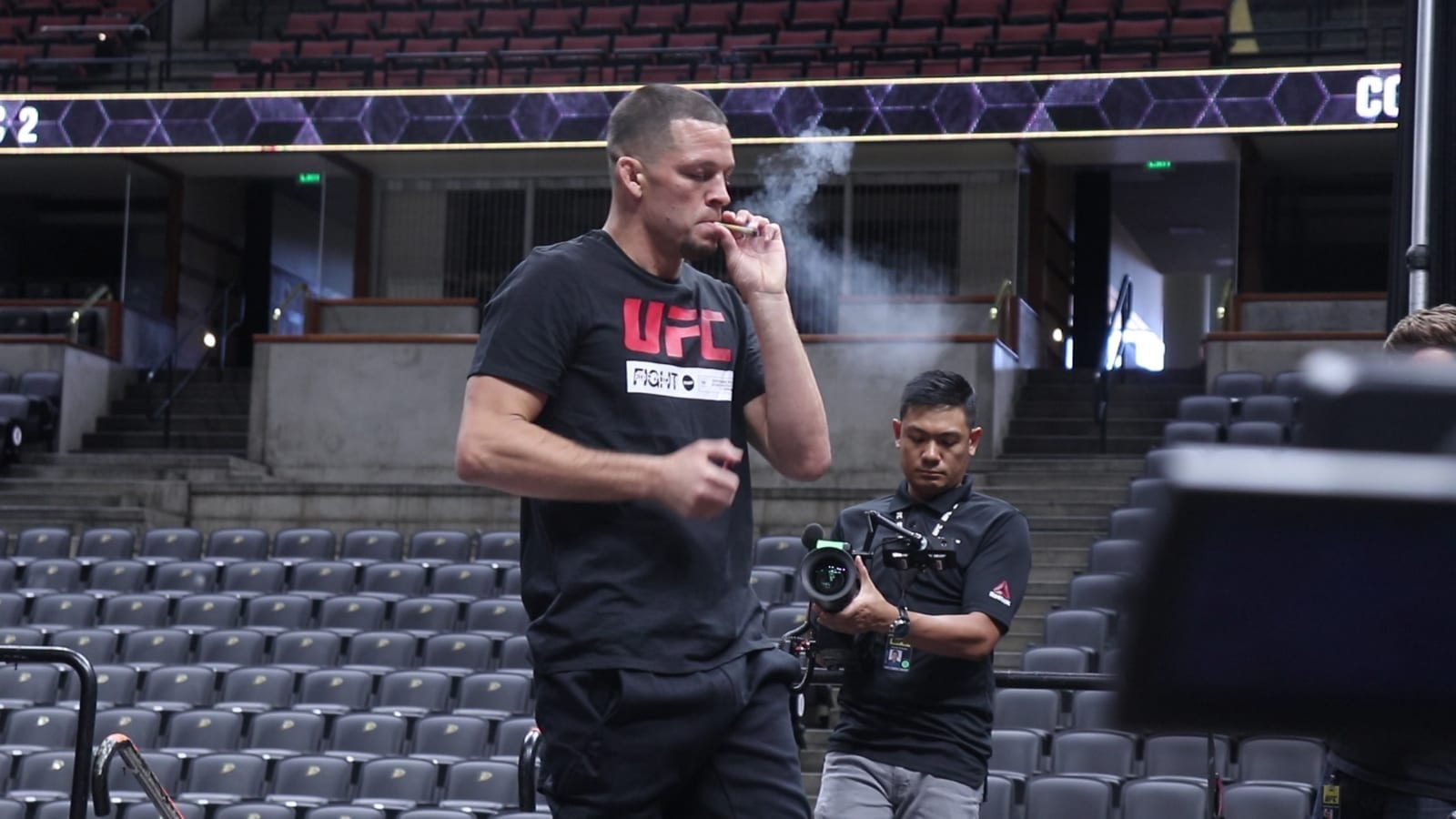 Nate Diaz says he and Anthony Pettis don't have any beef.
In reality, the only issue Diaz says he ever had with the former lightweight champion was the fact the UFC were getting behind him even though Diaz was a member of the UFC roster the entire time.
"There's no beef at all," Diaz said, speaking at the UFC 241 open workouts. "I'm OK. I'm here as a business man and a natural born killer, and I'm here to get the job done, and he's the guy to do it on. It's no problem. It's all good with me. I'm just here to fucking kill and stay alive for the weekend."
Earlier this week, the UFC released a video package in which Diaz mentioned Pettis' famous feature on the Wheaties box some years ago, and how he felt it was unfair the UFC had put so much momentum behind someone he felt shouldn't be getting it.
Diaz, while letting people know it wasn't as serious as it looked, stood by those words.
"Why am I jealous of him? That was blown out of proportion a little bit," Diaz said. "At the time, I was not jealous of him, but I was mad that they were handing him — just like Conor — I did more work than all these guys then they're pushing them as the guys, and if you're a fighter and they're pushing this and this guy, I'm definitely going to separate myself and say fuck that. I'm the guy.
"That's why I say fuck the Wheaties box, man. I'm a fighter. I want to fight him because why the hell is he on it? I've been here. It's nothing personal."
–
Comments
comments