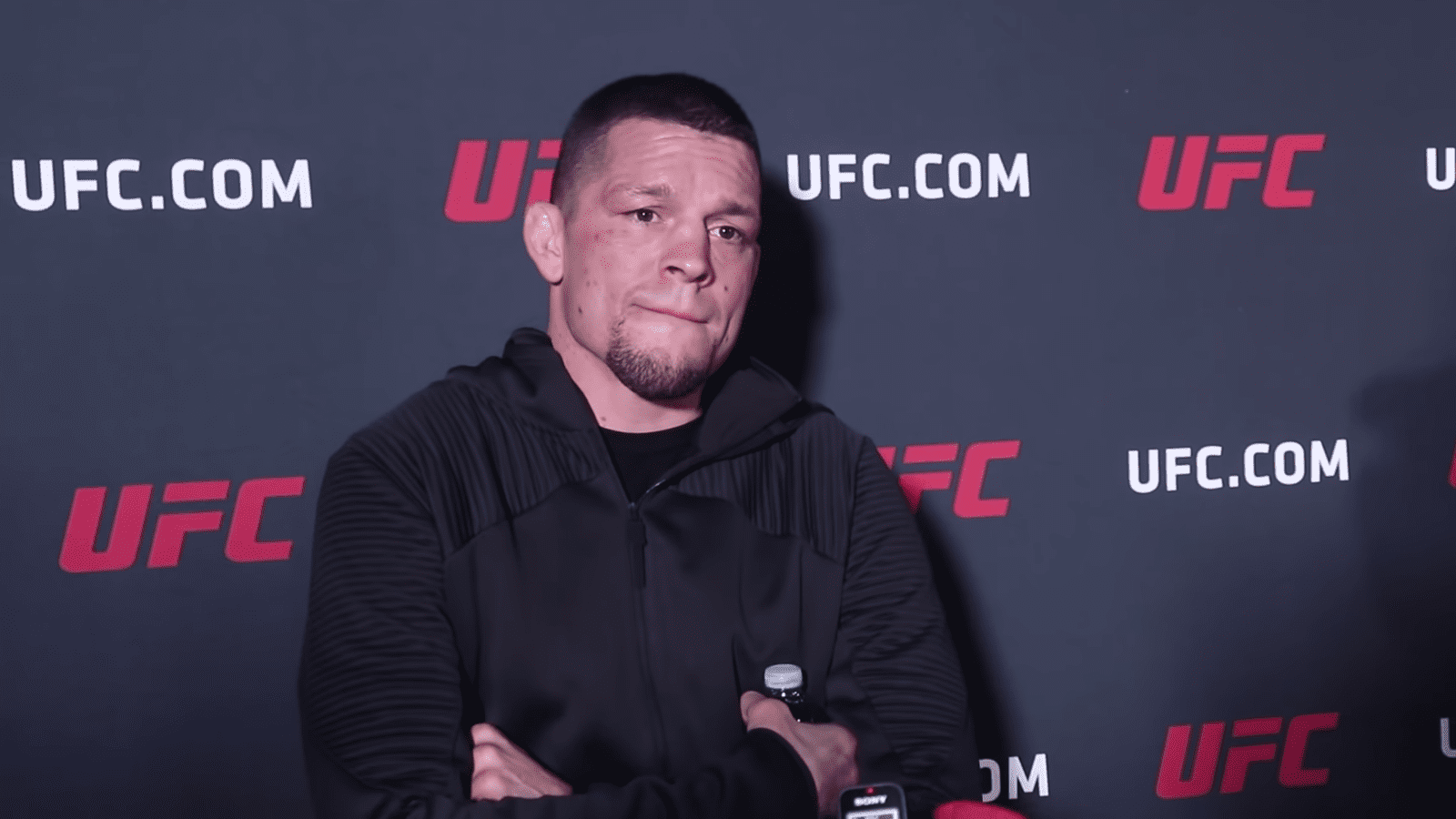 Nate Diaz says he knew he and Jorge Masvidal were going to cross paths long before anyone in the MMA fandom did.
Diaz spoke to the gathered media at the UFC 244 open workouts yesterday, where he was asked what exactly it was about Masvidal that had his attention and drew a call out. In Diaz' mind, it was just a long time coming.
"I knew personally before he had his last fight a long time ago," Diaz said. "If I was a fan of the sport, I'd want to see me versus Masvidal or Masvidal versus my brother. Because everybody else is weak and whack. There are some great fighters out there – great attitudes, great personalities and all that. But as far as straight up fighting – what we all tuned in for initially anyways – I figure if anyone was paying close enough attention, the best fight you could probably imagine would be me and him."
Diaz made no secret of his boredom with dealing with the expanded media ahead of this blockbuster main event, did at least acknowledge it was a problem of his own creation, with the Stockton man easily becoming one of the biggest names in mixed martial arts.
It's a problem he sees continuing.
"Look, anybody who fights me, it's going to be like this," Diaz said. "This is what it is. Baddest motherfucker, that's what I already am. I don't need that. I was just letting it be known and now it's on a large scale. Win, lose, belt, no belt – every fight I fight is going to be the biggest fight. The baddest motherfucker fight. Because I ain't fighting no suckers. No more. Anymore. I said that years ago, just not to you guys. I ain't fighting no more suckers."
Comments
comments