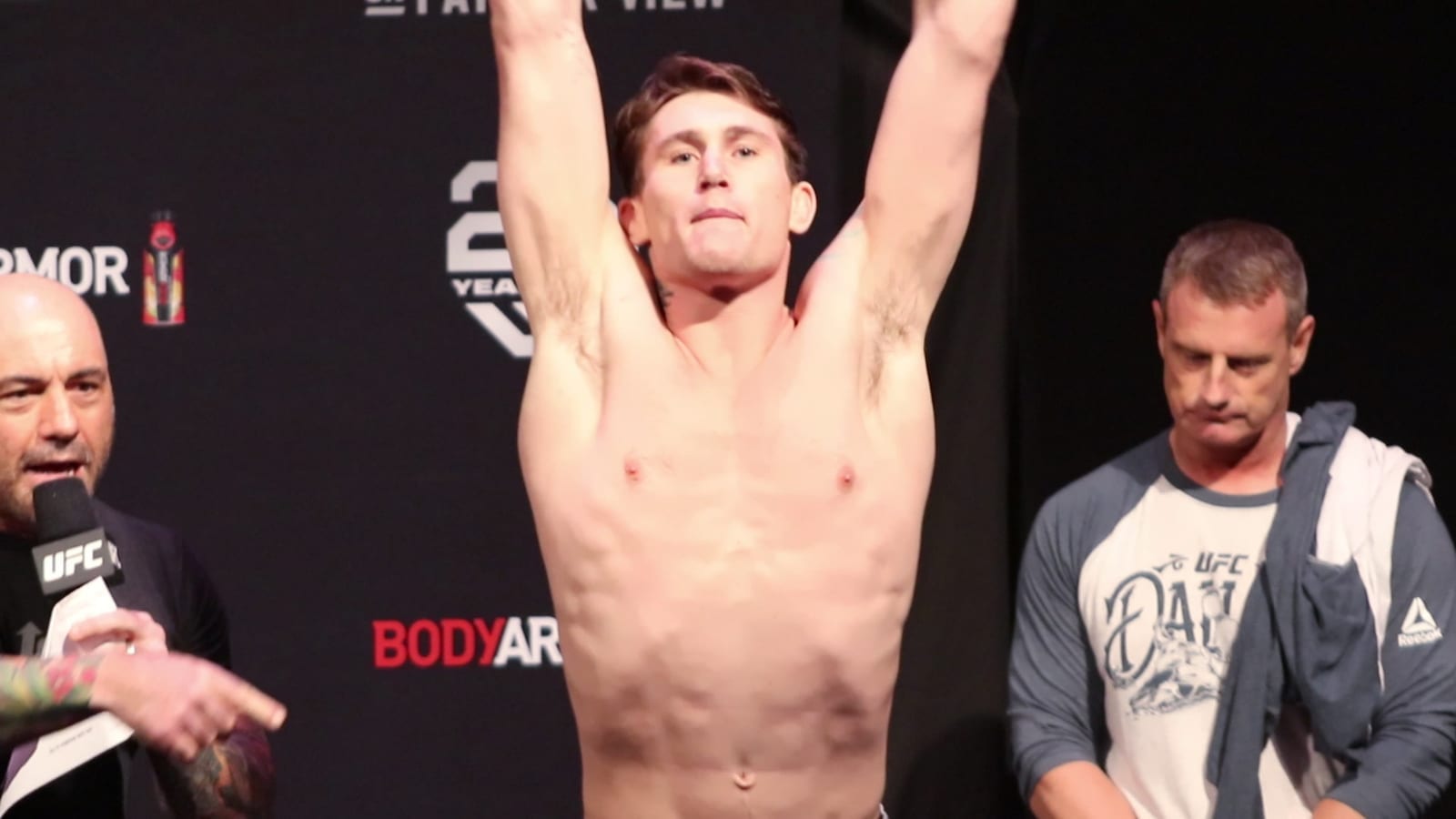 The UFC 244 co-main event between Darren Till and Kelvin Gastelum will go ahead as planned after the UFC announced that visa issues which threatened to derail the fight have been overcome. 
Till is expected to arrive in New York on Thursday ahead of the Friday's weigh-ins after the UFC announced that he had experienced a "delay in travel". He will also speak to the media on Friday via a report by ESPN. News of the delay was first reported by Talk MMA.
The UFC had put a 'Plan B' into action once they learned of Till's travel issues and reportedly considered offering UFC middleweight Jared Cannonier as a potential replacement for the Englishman, though Gastelum was apparently not keen on a late switch of opponents.
View this post on Instagram

Thank you to everyone that came out to the open workout! See you all Friday at weigh ins! Less go!! #UFC244
"I just don't think it's fair for me to fight on two days' notice," Gastelum said. "Of course, I will fight anybody, but give me time to prepare for that person.
"Like I said, I can't take a fight like that against a Cannonier in two days' notice, guys,. Give me some time to prepare for an elite guy like that. I've been preparing for Darren Till and that's who I'm here to fight."
Gastelum is no stranger to fights falling apart at the last moment. Three years ago, almost exactly, he was forced to pull out of a scheduled fight with Donald Cerrone in Madison Square Garden following issues with his weight cut which would eventually mandate him moving up a division to 185-pounds from welterweight.
Earlier this year, he was also scheduled to face Robert Whittaker for the middleweight title but the Australian withdrew on fight day after it was determined that he required emergency hernia surgery.
However, Gastelum remains confident that the fight he signed up to is going ahead as planned.
"As long as he gets here, then I'm OK with it," he declared.
Comments
comments