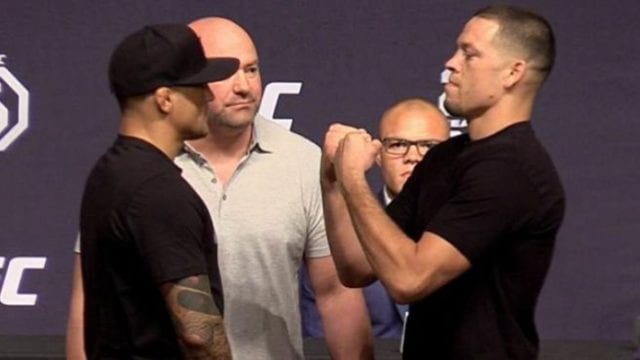 Nate Diaz says he wants to fight once more time before calling it a day.
The popular fighter from Stockton has been out of the cage since a loss to Leon Edwards, and has repeatedly been linked to a match-up with Dustin Poirier. The two were previously scheduled for a fight which eventually fell apart, although the reasons why depend on which man you ask.
Now, Diaz says he still wants that fight, but has added the stipulation that it'll be the last time he fights in the cage.
"I would like to fight Dustin Poirier. Like now. Like I've been trying to. If there's any mix-up it's him, and them, and the game," Diaz said, speaking to TMZ. "I want the fight now. What's up, Dana White? Let's get this retirement fight cracking so I can get out of this fight game. I'm done with it."

Diaz is known to have one last fight on his contract, and it's believed to be a sticking point in negotiations, with the UFC no doubt wanting to sign Diaz on for more bouts.
Poirier has made no secret that a match-up with Diaz would be hugely motivating, and one of the few fights left available he'd consider exciting.
Comments
comments