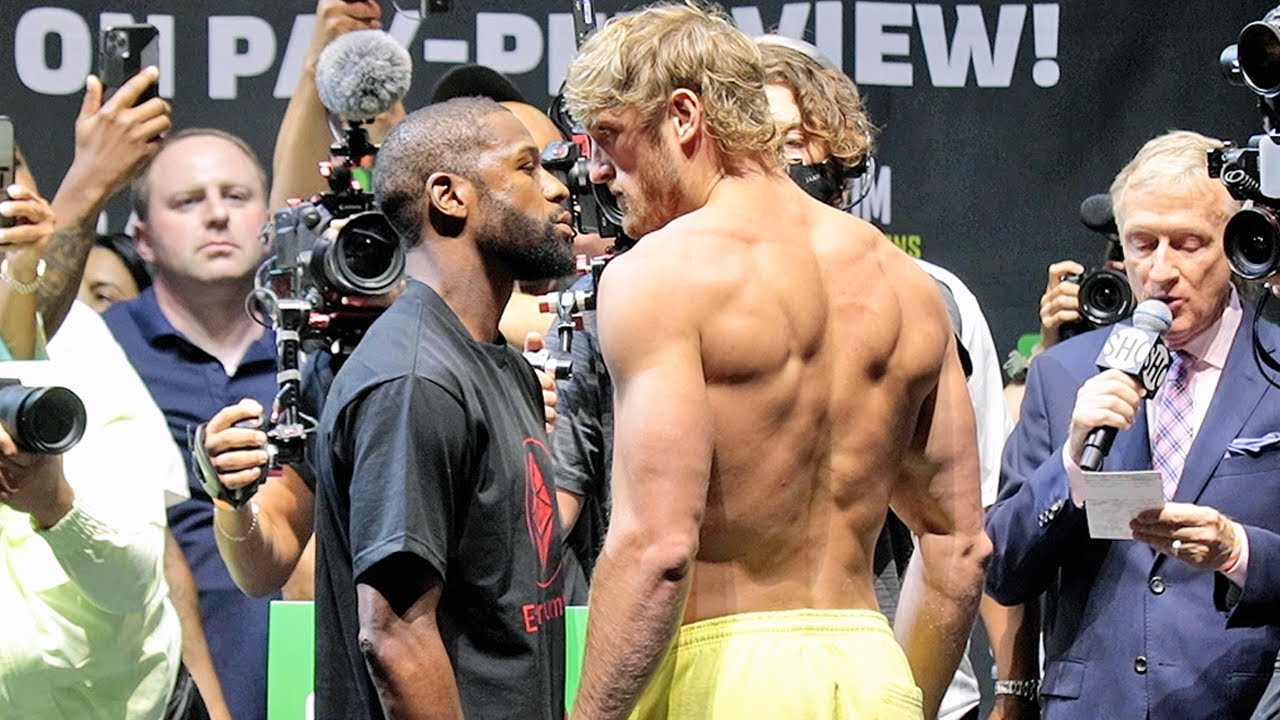 Logan Paul says Floyd Mayweather owes him money, and plans a lawsuit to get the missing funds.
The two met in an exhibition last year, much to the chagrin of traditional boxing fans, and went to a decision over eight rounds after Mayweather seemed unable to put the larger and younger man away. Despite rumblings that the pay-per-view sales of the event were strong, Paul says he's having to go through a legal process to get paid.
"It's honestly bullshit," Paul said, speaking to TMZ. "Like, having people who aren't a professional promotional company control where the money goes, we made that mistake,"
"It's Floyd Mayweather. Before we fought him, we were kind of willing to do whatever. Now after the fact, we're kind of shooting ourselves in the foot because he's a fucking scumbag."
Paul also said Mayweather had raised the possibility of a rematch but said the boxer can "suck a dick."
While it's not certain just how much Paul is owed, his friend and podcaster, Andrew Shulz, revealed on his show that it could potentially be eight-figures.
"I was talking to Logan about it," Schulz said. "I was like 'are you serious' [about not being paid]? He goes 'yeah, yeah, yeah, he hasn't fucking paid me. I guess we're going to have to sue him.' It sucks because once you go into the lawsuits the lawyers make all the money… He owes him probably between 5 and 10 million dollars.
"He has not paid him. It's been six months now. He was supposed to pay him within 90 days. And they have not paid him. And apparently, they cut a side deal with Saudi Arabia and another place to stream the fight there and never told Logan or their people about it.
"Floyd left Bob Arum because Bob Arum wasn't giving me the money I deserve, he's fucked me…then you end up becoming that? That's some bullshit, man. You know the fight generated money. Pay the guy pennies compared to what you're paid. Like why do that?"
Comments
comments