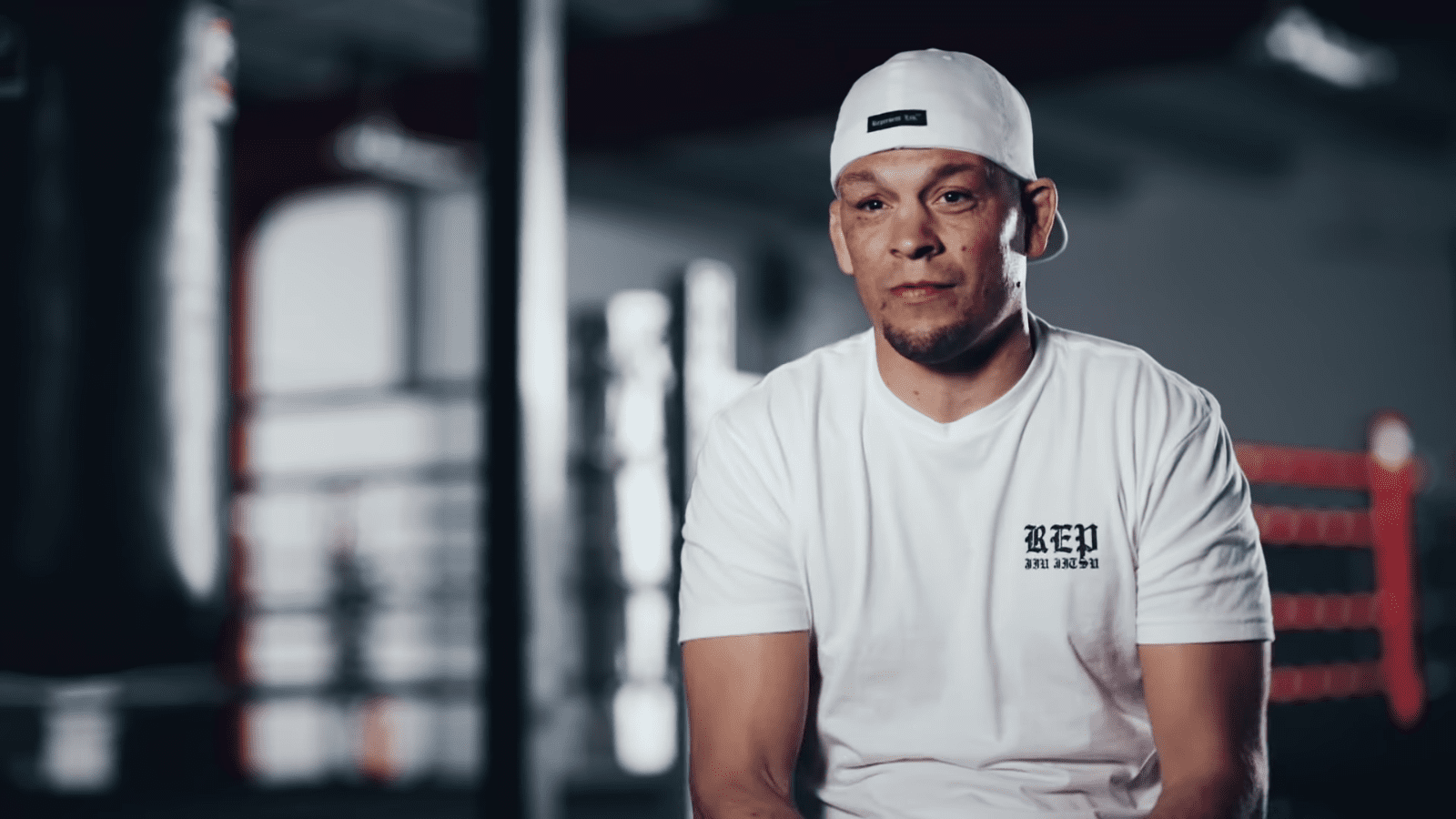 Through the best part of four and a half rounds, Leon Edwards was in control against Nate Diaz in their meeting at UFC 263.
Then, with around a minute to go Diaz connected with a left hand which put Edwards — undefeated since 2015 — on wobbly legs. The UK fighter held on to claim the unanimous decision victory and move further up the rankings ladder at 170-pounds, but some of Edwards's welterweight rivals are of the opinion that Edwards inability to finish Diaz (as if that is something which is easy to do) means that he scuppered his chance for a future title bout in the division.
"I think Leon Edwards lost the shot just because he didn't get a finish. He wasn't hungry. Not even criticizing the guy. I think he fought very good. He's a very smart fighter. But he's not a finisher," Burns said.
"If you go all day and sometimes just, as they say, bite the mouthpiece, and go forward, and finish the fight, sometimes you're gonna get the shot.
"But if you just kinda point-fight, winning the fight, that's good for you. You make more money, you're changing contracts, you're getting better, getting famous. But at the end of the day, the real fans, the real guys, the crazy guy with the 'Just Bleed,' those are the real fans.
"And they want to see violence. They want to see a finish. They go crazy when someone does a crazy knockout. And I just think he lost the shot (with) that performance."
Diaz, though, doesn't quite agree.
He would've got knocked out like when u faught hooker and usman you got ur hungry Ass slept 💤
Amateur

— Nathan Diaz (@NateDiaz209) June 23, 2021
"He [Burns] would've got knocked out like when you fought [Dan] Hooker and [Kamaru] Usman – you got your hungry ass slept. Amateur," Diaz shot back at the Brazilian, who was defeated by champion Kamaru Usman in his last bout — and as Diaz pointed out, his two most recent defeats (Usman and Hooker) have both come by knockout.
It seems likely that Colby Covington will be granted the next welterweight title shot in what would be a rematch of his own TKO defeat to Usman, but it seems that despite what Burns might think Edwards will be the next man up after that.
Comments
comments