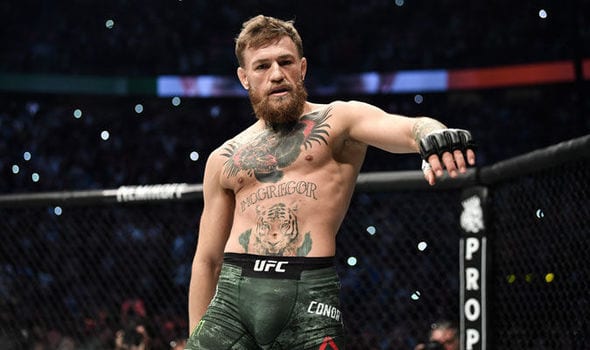 A few eyebrows were raised by fight fans recently when UFC welterweight champion Kamaru Usman spoke of offering a potential opponent a 'green panty night'. Where have we heard that before?
One of those fans has compiled a video showing some of the similarities between some of Usman's most recent statements which shows just how similar some of his trash-talk has been when compared to McGregor over recent years, to which McGregor responded online with a 'crying laughing' emoji. Check it out below:
— Conor McGregor (@TheNotoriousMMA) June 22, 2021
The clip features McGregor's post-fight statement after beating Donald Cerrone last year in which he says, "Any one of these mouthy fools can get it" — with Usman then uttering a very similar statement following his win against Gilbert Burns.
Elsewhere in the video, it displays a victorious McGregor declaring that he needs to see some "activity" from prospective opponents after he claimed the UFC lightweight title from Eddie Alvarez in New York in November 2016. And, you guessed it, then shows Usman saying the same thing after knocking out Jorge Masvidal in April.
Then there is the 'green panty night' line, as well as him asking Masvidal if he can "even read" during a press conference, matching a similar line that McGregor lobbed at Floyd Mayweather during their global press tour in 2017.
But hey, we suppose that imitation is indeed the highest form of flattery…
Comments
comments