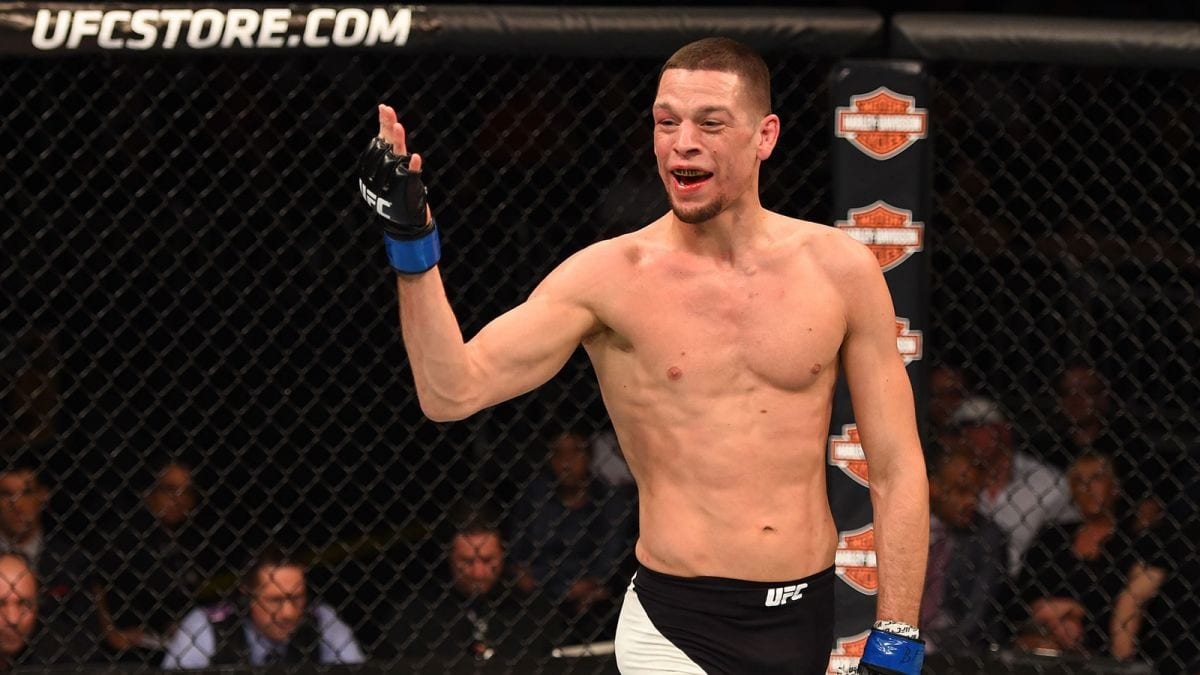 Could we see Nate Diaz back in the UFC Octagon this Summer?

The man from Stockton hasn't been seen since his 2016 brace with Conor McGregor, a pair of bouts that made up one of the biggest rivalries in MMA history, and hasn't shown much interest in a return to competition.
While some have speculated Diaz is simply awaiting a rubber match with McGregor — something that would surely make both he and the Irishman a huge payday — it seems as if the younger Diaz brother is starting to miss the bright lights of the UFC.
On Tuesday night, Diaz took to his Instagram and posted a large number of MMA related pictures, before eventually posting one that seemed to hint at a comeback.
"Sick of sitting around waiting for you fuckers to do shit," Diaz posted. "There's no excitement in this fight shit step your games up I'll see u around May, June. Sincerely The Real Champ."
A Diaz return could certainly shake things up. While he's been linked with a number of names since his self-imposed absence, there has never seemed a huge amount of excitement from his side. If he's truly interested in re-inserting himself into the mix of things, he'll come back to a newly shaped landscape.
At the moment, for instance, there is a trio of elite level talents at the top of lightweight, with McGregor, Tony Ferguson and Khabib Nurmagomedov all circling the 155-pound belt. With any combination of those names already causing fans to salivate, add in the ever popular Diaz, and you suddenly get a number of blockbuster match ups to potentially take us to the end of 2018.
Update:
And wouldn't you know it, Diaz already has an opponent ready and waiting.
May-June is perfect @NateDiaz209 , see you then big guy 👊🏻 💥#Eastcoastbeastcoast #Ufcmostviolent

— Eddie Alvarez (@Ealvarezfight) January 24, 2018
–
Comments
comments