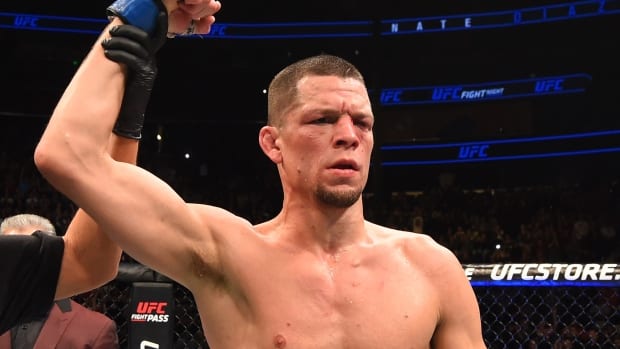 Nate Diaz has distanced himself from reports on Tuesday which suggested that he had called for his boxing match with Jake Paul to take place over ten rounds rather than the initially-agreed eight. 
Whether it was a bluff being called, or Diaz commenting on Fake News online, the Stockton man took to Twitter later that same evening to say that he is "good wit 8" ahead of their August 5 boxing match to take place in Dallas, Texas.
This follows a social media post from YouTuber-turned-boxer Paul in which he wrote that he had been notified that "Nate Diaz wants 10 rounds. I guess he has good cardio. Ok Nathan, 10 rounds it is."
Paul's young boxing career thus far has not seen him take on a ten-round fight. Diaz, meanwhile, has fought five rounds — 25 minutes — in the UFC on three occasions, against Conor McGregor, Leon Edwards and Benson Henderson.
It remains to be seen to what extent — if any — Diaz campaigned for the duration of the bout to be changed but any amendment to the original rules of the fight would require it to be passed by the Texas Combative Sports Program which oversees such issues in the Lone Star State.
Comments
comments