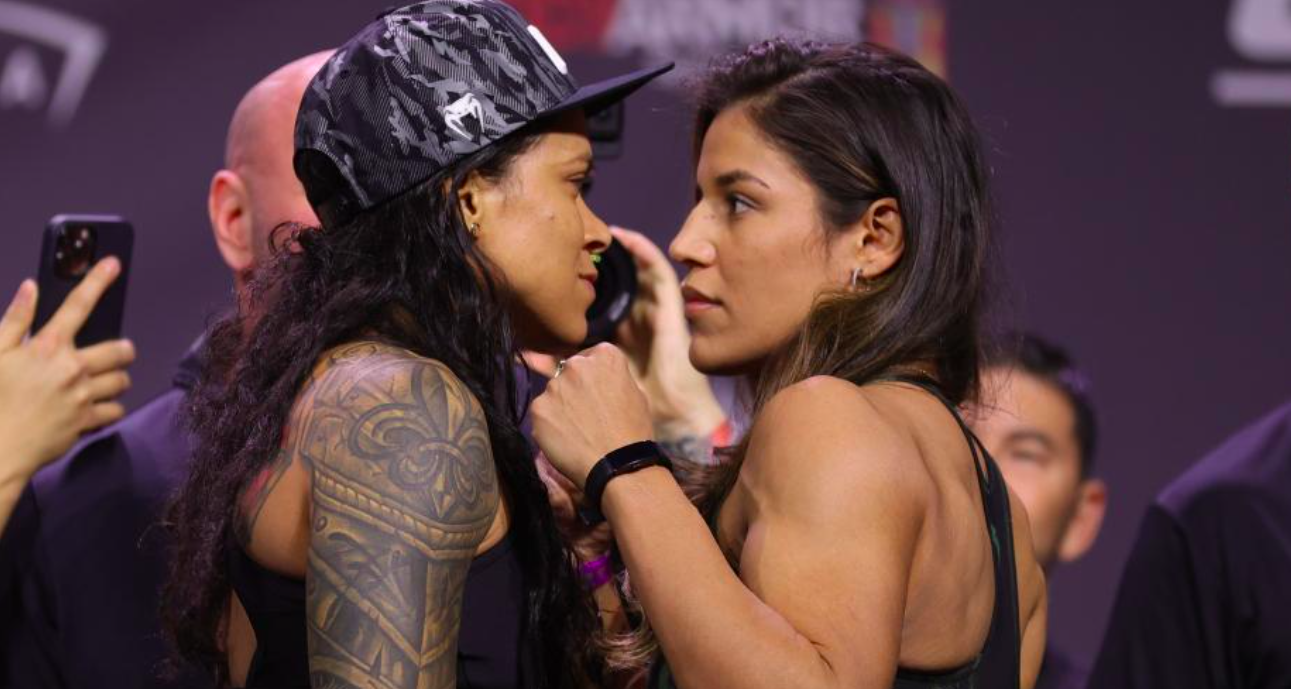 It's safe to say that Julianna Pena isn't thrilled about Amanda Nunes' recent retirement. 
Nunes, arguably the most successful female fighter in the history of mixed martial arts, called time on her career on Saturday night in Vancouver after scoring yet another one-sided defense of her 135-pound championship. But the woman who was first intended to be in the cage against her that night before being removed by injury, Julianna Pena, certainly won't be sending the Brazilian a hamper and her warm regards as she moves into a new phase of her life.
Video emerged online this week of Pena's cageside reaction to Nunes' retirement in which she jeered the retiring fighter during her speech — and after a high profile rubber match with Nunes appeared to slip through her fingers with the two-fight series between the rivals currently tied at one win apiece.
And speaking to Ariel Helwani on Monday's edition of The MMA Hour via MMA Fighting, Pena made clear her feelings on the subject.
"There was a part of me that really wanted to storm the cage," Pena said of her cageside reaction on Saturday night. "I had so many people like, 'Yes, we'll do it, we'll throw you over the gate!' Then my coach was like, 'Don't do it. Be classy and don't do it.' So I let her have my moment, but it was really difficult for me because there were so many times where my urge was to go, 'Now is the time, go, go go.'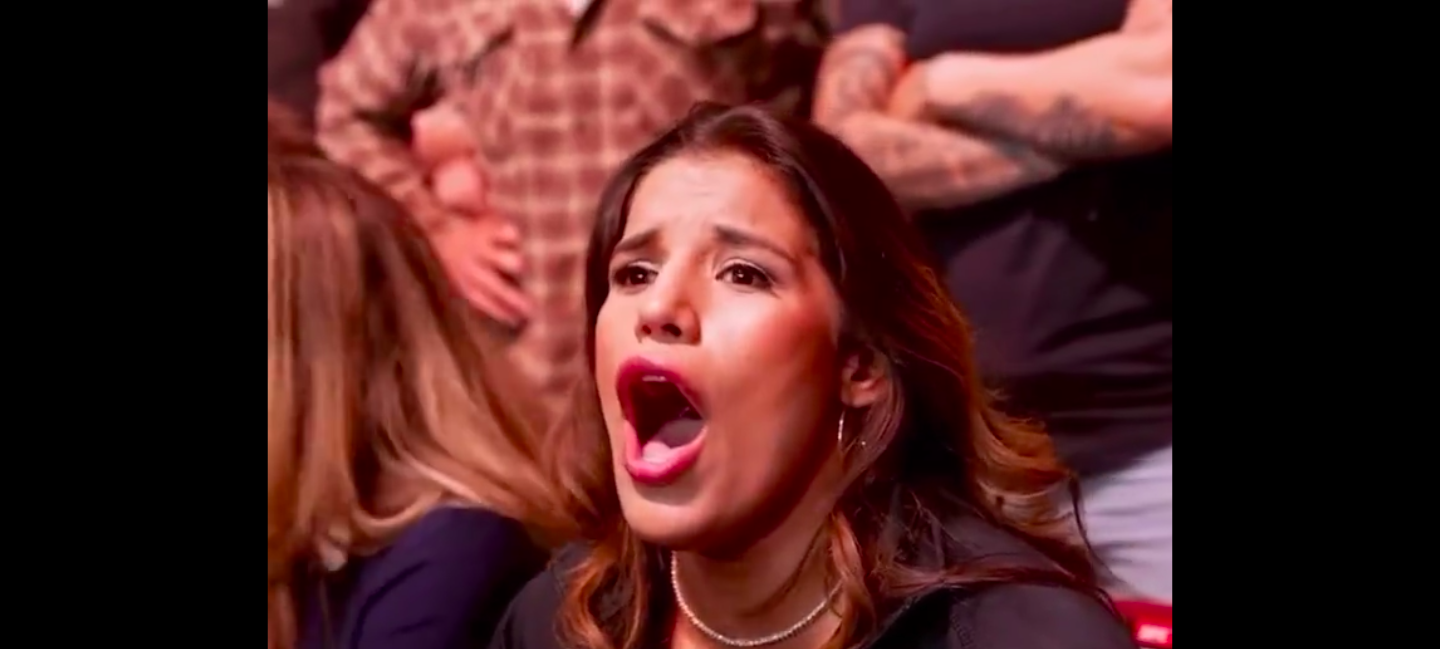 "But at the end of the day, she's retired, she's off in the sunset, she's dead to me at this point, and we've just got to keep the division moving. Now we're stepping into day one of the 'Pena Power' era. I'm the champ, I've always been the champ in my heart and in my head. … So it's just a matter of time before the belt's around my waist again.
"I've been telling you from the beginning: She's been wanting to retire, she was one foot out the door the entire time," Peña said. "She even said it herself, she was going to retire after she tapped to me, but she didn't because she decided I'm too good-looking and she doesn't want me to have the belt. Seriously, she's got a problem with me."
But with Pena presumably at the top of the queue to contest the now-vacant UFC women's bantamweight title, that doesn't leave her for much time to look in the rear-view mirror.
"At the end of the day, the girl's dead to me," she said. "We'e got to keep this division moving, and I am going to do my job to keep the division exciting."
Comments
comments