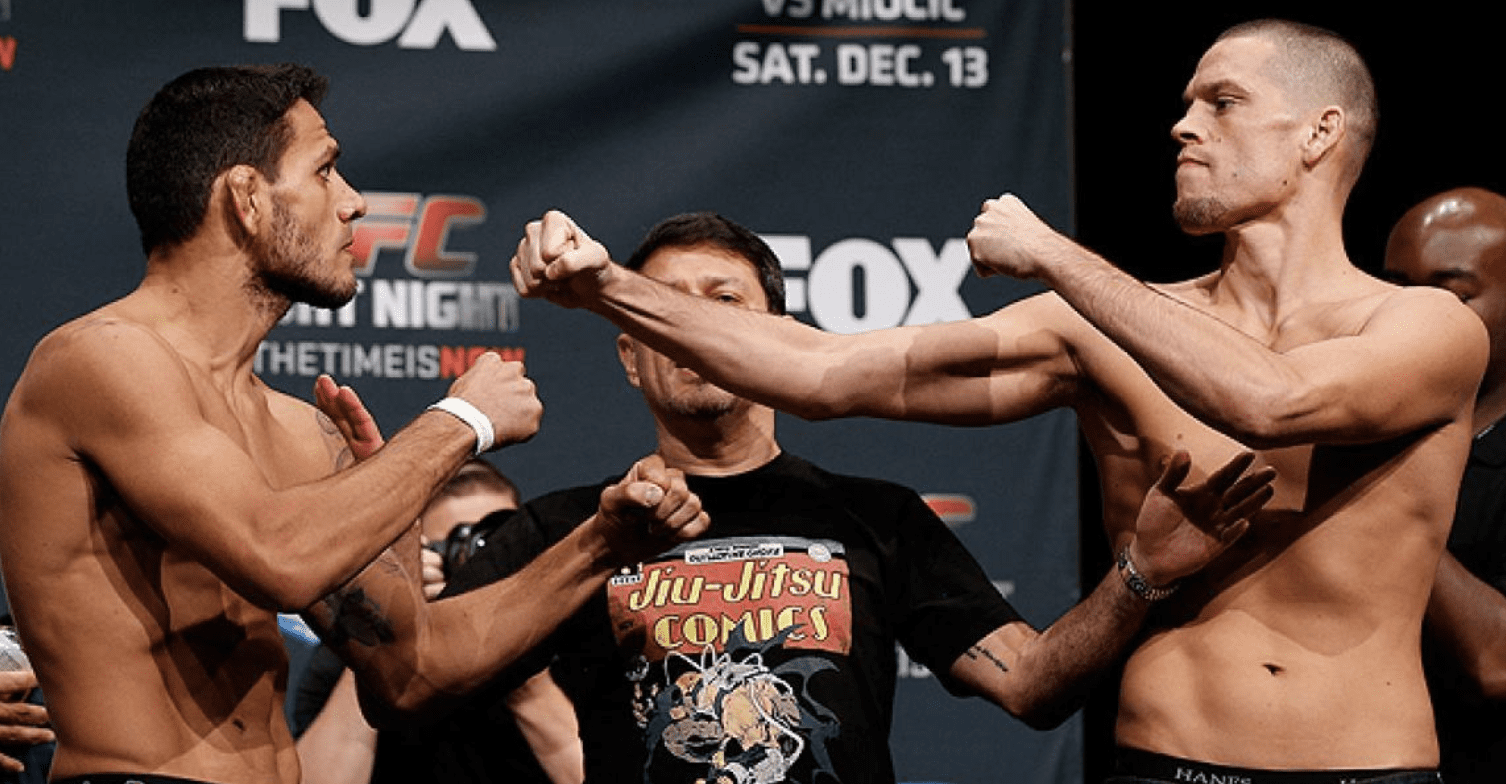 While he might have spent the last two years flying under the radar, it seems now Nate Diaz has a fight booked in the UFC, he's prepared to start interacting with his fellow fighters — in his usual fashion.
Just moments after Diaz made his return to the promotion at press conference yesterday, he made headlines for storming out of the event and announcing on his social media that he would no longer be competing on November 3.
I'm not fighting on that show fuk the @ufc

— Nathan Diaz (@NateDiaz209) August 3, 2018
That exclamation naturally garnered plenty of attention, even amongst Diaz' fellow athletes, with former UFC lightweight champion Rafael Dos Anjos posting a mocking version of the statement to his own social media.
I'm not fighting in Argentina too, F ufc 😜

— Rafael dos Anjos (@RdosAnjosMMA) August 3, 2018
A mockery, it seems, that Diaz wasn't prepared to ignore.
U mocking me? How much u get paid ?
Jokes on u 😎

— Nathan Diaz (@NateDiaz209) August 4, 2018
I wasn't mocking U, just making a joke. Don't forget you make your money with my bad luck and also don't forget what I did to you 😉

— Rafael dos Anjos (@RdosAnjosMMA) August 4, 2018
Nah I make money cause I made that shit happen then went and took that shit u couldn't make it to war only the strong survive step ur game up u got slapped to start acting like it …

— Nathan Diaz (@NateDiaz209) August 4, 2018
–
Comments
comments