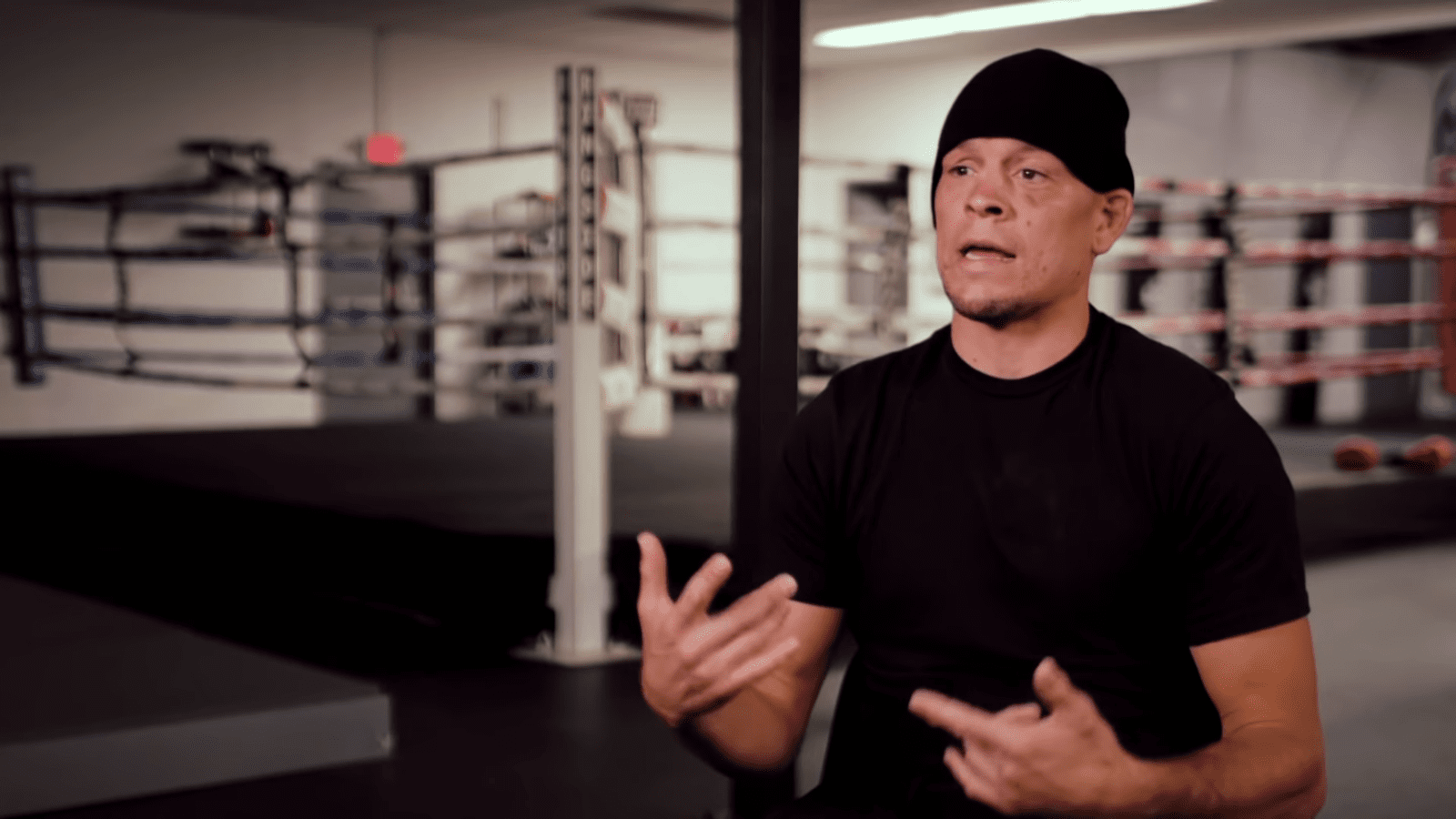 As anyone who is even remotely familiar with the life and times of Nathan Diaz will tell you, the Stockton man does things his own way.
This philosophy extends to the way he fights, his businesses outside of the cage and even, it appears, his social media strategy. Ahead of his highly-anticipated UFC 242 showdown with Jorge Masvidal inside Madison Square Garden on November 2, Diaz has taken to his Twitter account to issue a warning …to pretty much everyone it seems.
Ur a group of pussys

— Nathan Diaz (@NateDiaz209) October 10, 2019
Who IS the BMF in the game?!

Your #UFC244 poster has just landed! pic.twitter.com/GQl8BhAOl7

— UFC (@ufc) September 29, 2019
While the sole target of the tweet is only known by Diaz himself at this point, some speculation has suggested that it is aimed at Dominance MMA, the group of fighters managed by Ali Abdelaziz. The group had a media day on Wednesday.
Furthermore, Diaz and members of the group (including Khabib Nurmagomedov) have recently found each other in heated confrontations, with the two nearly coming to blows at a WSOF event in 2015.
Diaz returned from a three-year hiatus to defeat Anthony Pettis in August to set up a fight with Masvidal which is for the UFC's newly instituted 'BMF' belt. Dwayne 'The Rock' Johnson will be on hand on November 2 to strap the title around the winner's waist.
Comments
comments