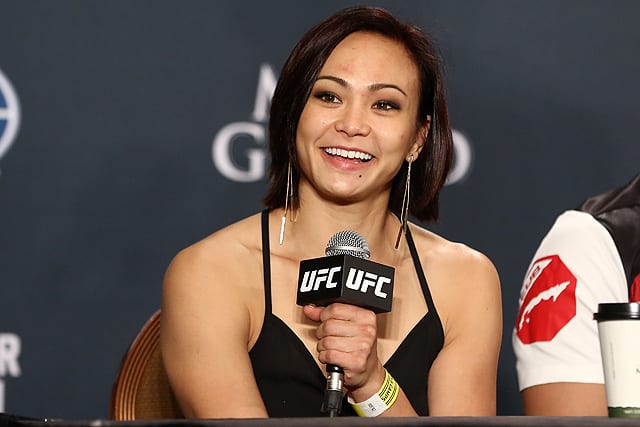 Michelle Waterson isn't convinced Joanna Jedrzejczyk is going to miss weight, and perhaps her asking the UFC for a catchweight could have been some mental warfare ahead of fight night.
Waterson reacted to the news in Tampa today after her open workout, where she suggested that perhaps Jedrzejczyk was merely testing the waters to see if she could avoid a stressful cut that she could actually make, or perhaps that the former champion was just trying to gain an advantage inn anyway she could.
"You know, any advantage you can get as a fighter you're gonna try to get," Waterson said following the open workouts in Tampa (H/T MMAJunkie). "And I think that Joanna's been really good in her career in playing that psychological warfare an getting in her opponent's head before the fight even starts. Who knows, maybe she thought she wanted to have her cake and eat it to because of my kindhearted nature."
Either way, the entire affair caught Waterson off guard, particularly since Jedrzejczyk has never had these issues before.
"Very surprised, actually, because of Joanna's professionalism and this never happening before," Waterson said. "We knew that she was going to be the bigger girl Joanna's just always been a bigger 115er but we never in a million years thought that she wouldn't be make weight, so yeah, it's disheartening."
Comments
comments