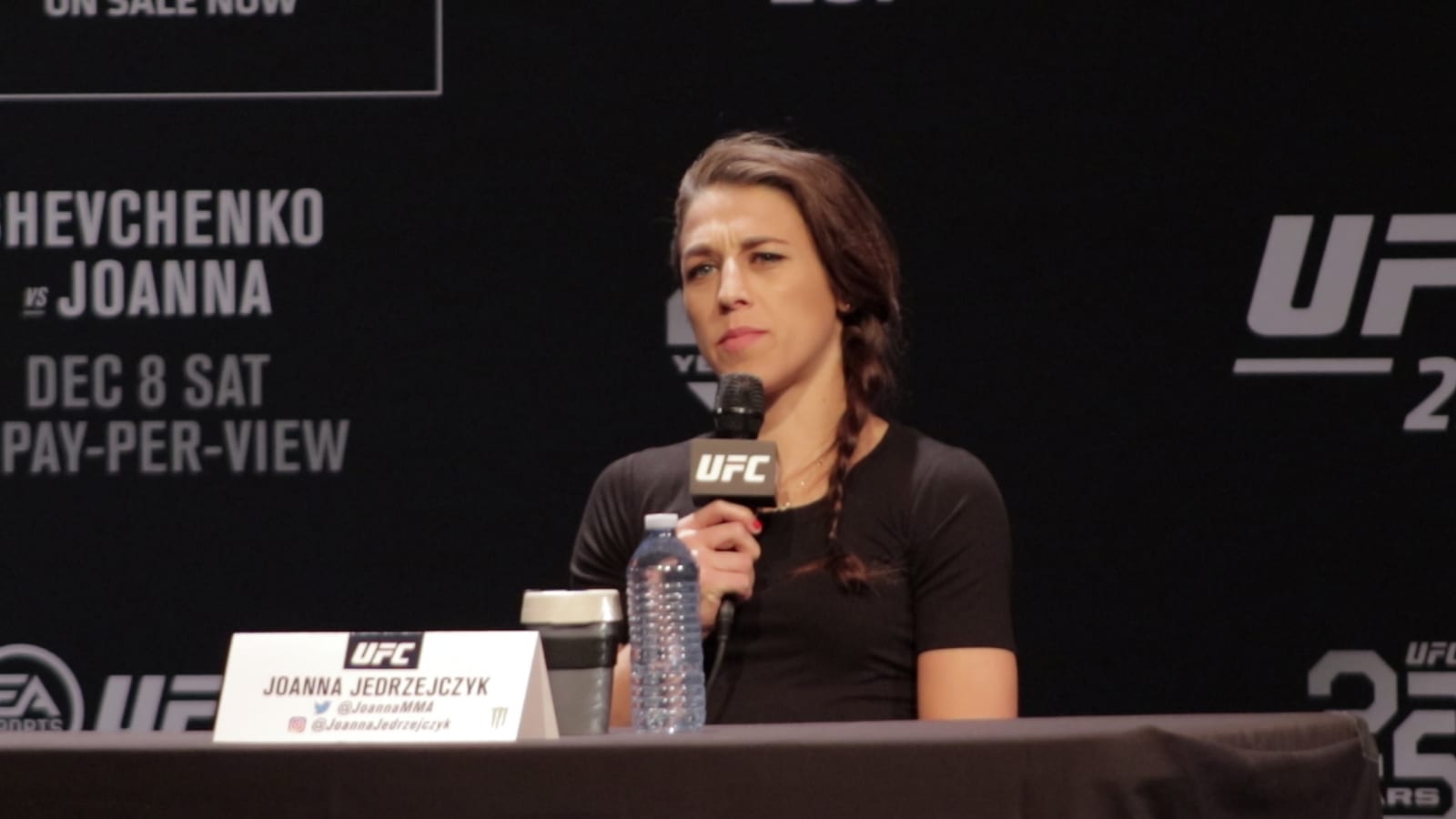 Joanna Jedrzejczyk says anyone who's got opinions on her missing weight should at least hold them until she's actually done so.
Reports emerged earlier today that the former UFC strawweight champion is believed to have told the UFC she wouldn't be able to make the 115 pound limit this weekend in Tampa, and wanted Michelle Waterson to perhaps agree to a catchweight fight.
When Waterson rejected the idea, Jedrzejczyk continued to move on with her weight cut. Today at a media scrum, she was defiant when the issue was brought up.
"Did I miss something? Did I miss today? Did I miss tomorrow? No, Friday [is the weigh-in]," Jedrzejczyk said (H/T MMAJunkie). "So please, give me the time and space to make weight, too easy to make weight and fight Michelle Waterson on Saturday."
The fight with Waterson is Jedrzejczyk's first contest in the division after she moved up to meet Valentina Shevchenko at 125 pounds. That adjustment, she says, is making her body behave differently.
"I was super light a month ago, then my weight went a little bit up and down again," Jedrzejczyk said. "But then the fight before Valentina Shevchenko, I was super light, Every weight cut, your body show up different. Our bodies are clever beasts every like I said, every weight cut every time is totally different, different thing.
"There are always some troubles with the weight cut even come, there's always some risk, we're definitely, the fighter, your body just shut down, make the weight. I know people are smart and think it's that easy to, 'hey, go run for 10 hours or don't eat,' but it's not like this, you know? So people who are not important who don't know a lot about it should just stay quiet and just weight until the end, the results."
Comments
comments