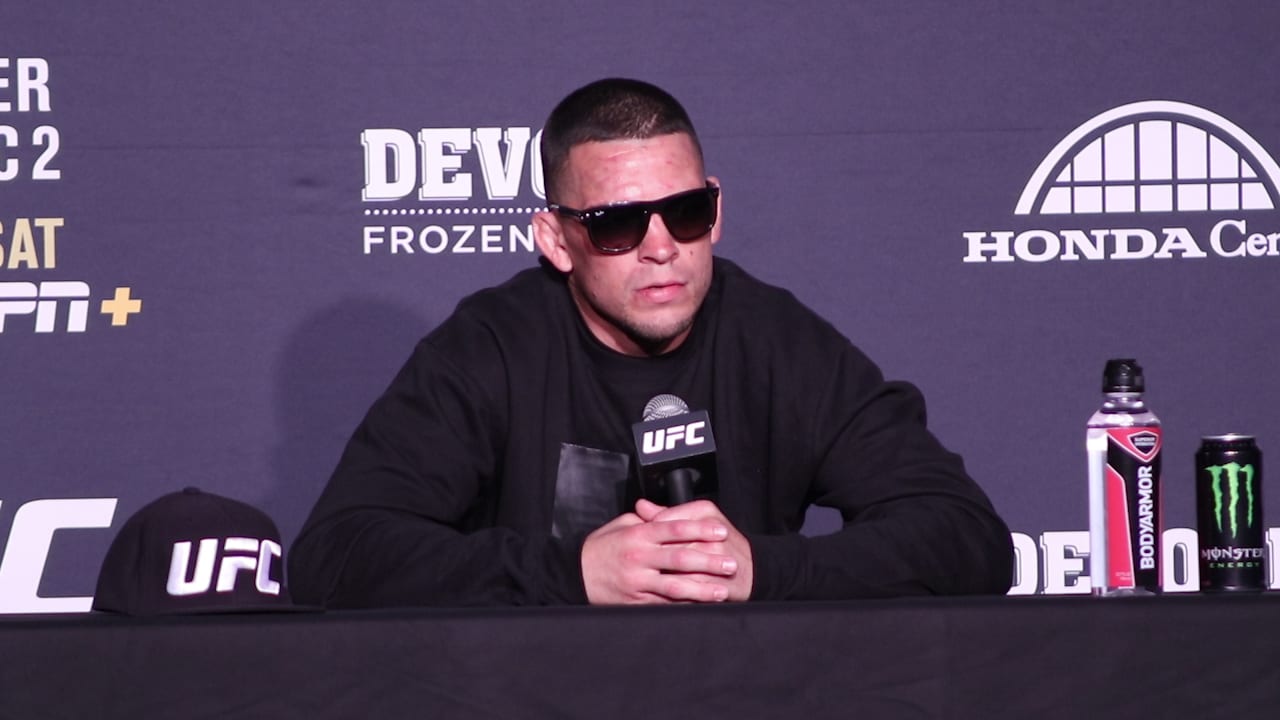 Former UFC fighter Nate Diaz is free of any legal entanglement stemming from a viral street fight in New Orleans earlier this year. 
Diaz was captured in a video that was subsequently posted on social media applying a chokehold to a Logan Paul lookalike, Rodney Peterson, whom Diaz said had been repeatedly and aggressively harassing him. Diaz later turned himself into authorities in Louisiana after a warrant was issued for his arrest on potential second-degree battery charges.
However, in a statement the New Orleans District Attorney's office said that the case has been dropped after it was determined that there was not sufficient evidence to pursue a prosecution.
"The 2nd degree battery charge against Mr. Nathan Diaz was refused by the Orleans Parish District Attorney's Office," according to Keith D. Lampkin, the office's Chief of Operations & External Affairs, via MMA Fighting. "After reviewing all available evidence of the allegation, including video and testimony, there is not sufficient support to prove the alleged crime."
Additionally, a representative of Diaz's, Zach Rosenfield, added: "Today, the Orleans Parish District Attorney informed us they will not be pursuing a case against Nate Diaz. Since Rodney Peterson sought out to fight Nate on Bourbon Street, we have maintained Nate's actions were 100% in self defence. It was clear on video, clear in pictures and clear from the multiple other videos Rodney posted before and after.
Nate has a right to defend himself against those who want to make a name for themselves and did so. We appreciate the Orleans Parish District Attorney taking the time to review all aspects of this case and their decision to not proceed with it.
Diaz, 38, was most recently seen in action in a losing effort in what was his professional boxing debut against Jake Paul in early August.
Comments
comments