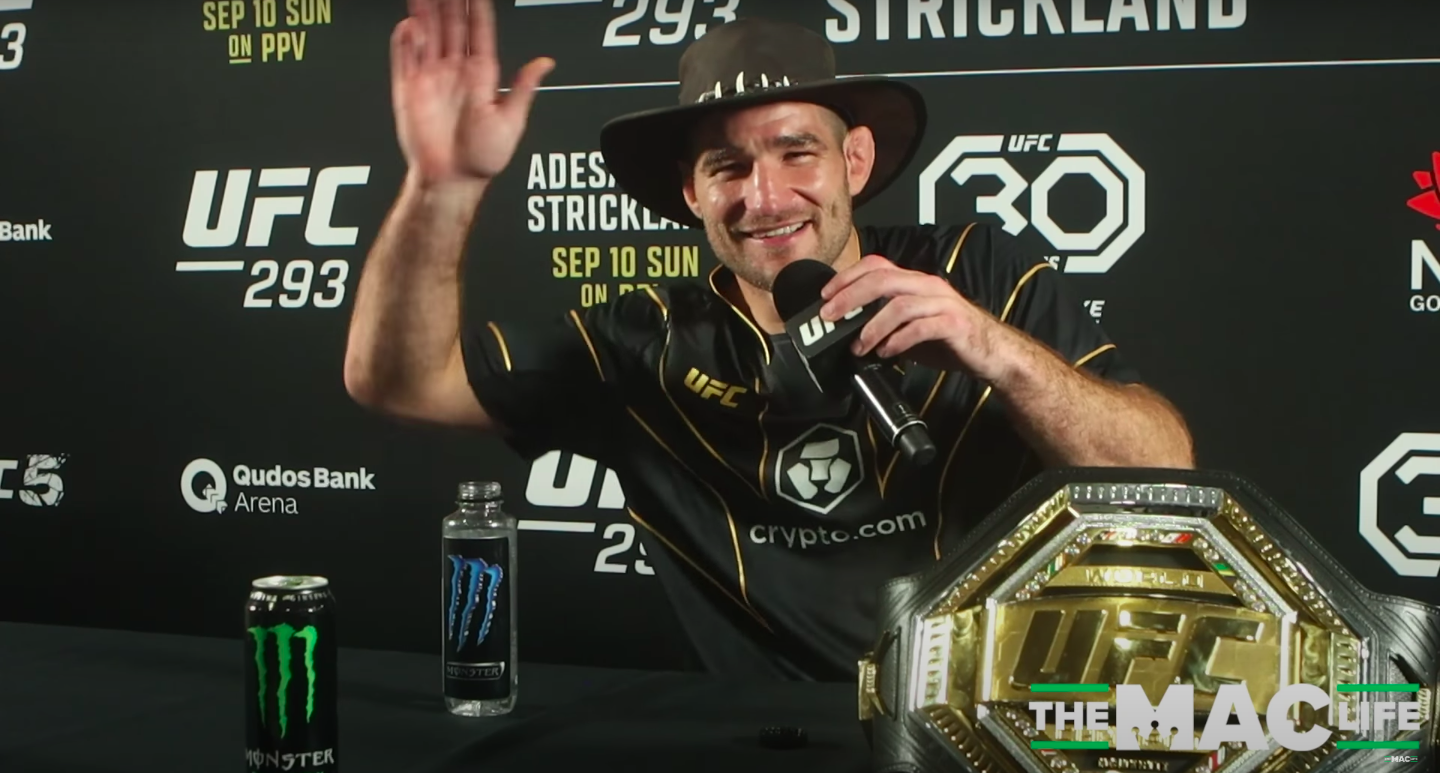 Newly-crowned UFC middleweight champion Sean Strickland says he is prepared to fight anyone who can weigh-in at 185-pounds — so long as they can help inflate his paycheck. 
Strickland was the source of one of the year's biggest shocks in mixed martial arts when he comprehensively outpointed Israel Adesanya in Sydney, Australia earlier this month. While the former champion and his coach, Eugene Bareman, have both suggested that they would like an immediate rematch.
The champ, though, isn't quite so sure he will be staring down Adesanya one more time in his next Octagon outing.
"It was a good time, you guys. It was a good time," Strickland said alongside Chris Curtin on 'The Man Dance' podcast, as noted by MMA Fighting. "I like fighting. I like to hit [people]. I like to fight, I give 110 percent, it was good. I thought Izzy would be better. I'm sure the UFC might give him a rematch and he might take it a little bit more serious and put up a better fight."
But when the topic came to who might be next, Strickland was firm: "My thing is, dude, when it comes to that next fight, everybody's like, 'Who do you want to fight?' I don't give a f*ck, dude. I want to make f*cking money. I get those pay-per-view buys. Give me somebody who's going to make f*cking money. I don't want to fight anybody boring. I want to fight, you know, give me someone who's making money."
Comments
comments