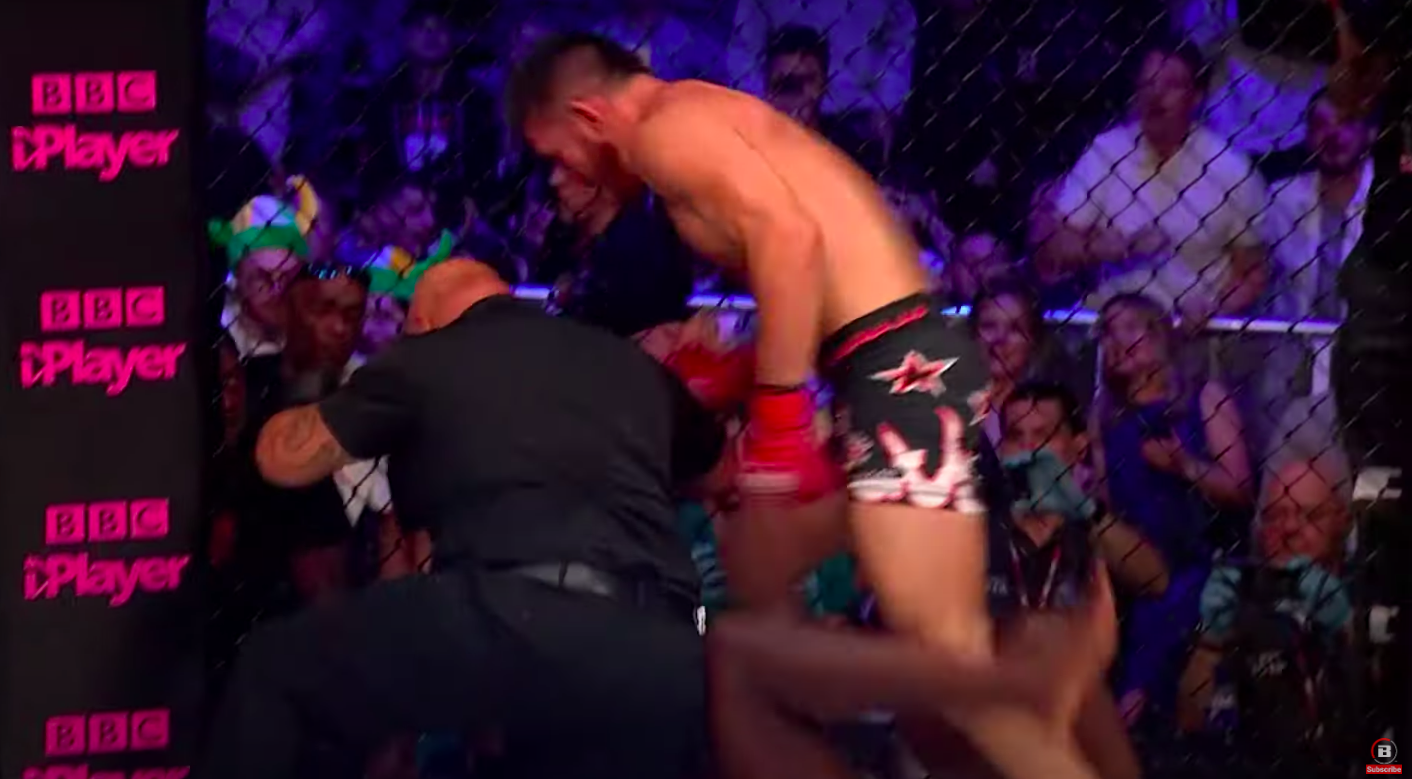 Johnny Eblen's performance on Saturday night in Dublin gave yet more evidence to suggestions that the Bellator champion is the world's best middleweight fighter. 
Early into the third round of what was a heated encounter against Fabian Edwards, the brother of UFC champion Leon, Eblen scored a knockdown and finished the fight with a barrage of elbows and punches on the canvas. Afterwards, though, things almost turned sour. Eblen stood over his defeated opponent, shouting into his face as referee Bryan Miner attempted to intervene.
Moments later, Eblen appeard to take aim at Leon Edwards, pointing a finger at him and suggesting that he would relish in handing him a loss too should they ever meet in the cage. But as soon as the emotions died down, Eblen was heard telling his corner that he wanted to "squash" the rivarly, and he approached both Edwards brothers to offer his apologies — which appeared to be accepted.
Johnny Eblen SPITS on Fabian Edwards after putting him out cold. Clear as day! #Bellator299 pic.twitter.com/jWAXygui1P

— Jimbo J (@Jimbo_J_) September 23, 2023
Speaking to the media afterwards, Eblen elaborated on the situation: "A lot of emotions, bro. His brother is a great fighter. I honestly hope he beats Colby [Covington]. I f*cking hate Colby. That dude sucks.
"But yeah, I want to fight him, too," Eblen said of Leon Edwards. "He's one of the best guys in the world, and I want to prove I'm one of the best in the world. You have to fight everybody. He's not in my weight class, but he might go up to 185 eventually. I went over after and said, 'Sorry, my emotions were high.' I squashed the beef. I don't have anything wrong with him. I just want to fight the guy."
–
Comments
comments