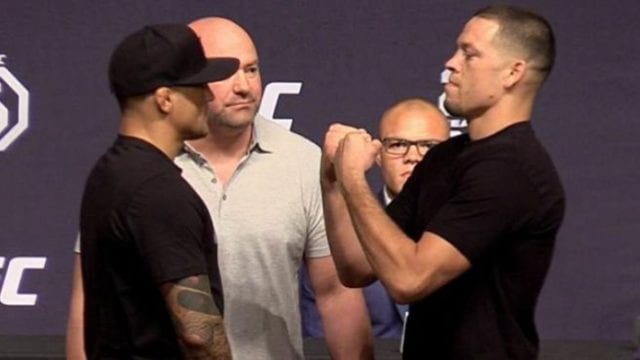 Nate Diaz is unhappy that Dustin Poirier is headed into a rematch with Conor McGregor.
Earlier this week, Diaz called for a contest with Poirier at 170-pounds, citing their previously scrapped contest from 2018 as a score needing to be settled. Today, UFC president Dana White confirmed to the media that, rather than a Diaz-Poirier match-up, the UFC would instead be making the trilogy fight with McGregor for this summer.
"When you have two guys that want it as badly as these both do, you do it," White said.
Not music to Diaz' ears, it seems.
"Don't forget who started this G shit," Diaz posted to his social media. "The real uncrowned King. No rematches ever given. Dustin you do what your told by your daddy's u lil bitch."
–
Comments
comments