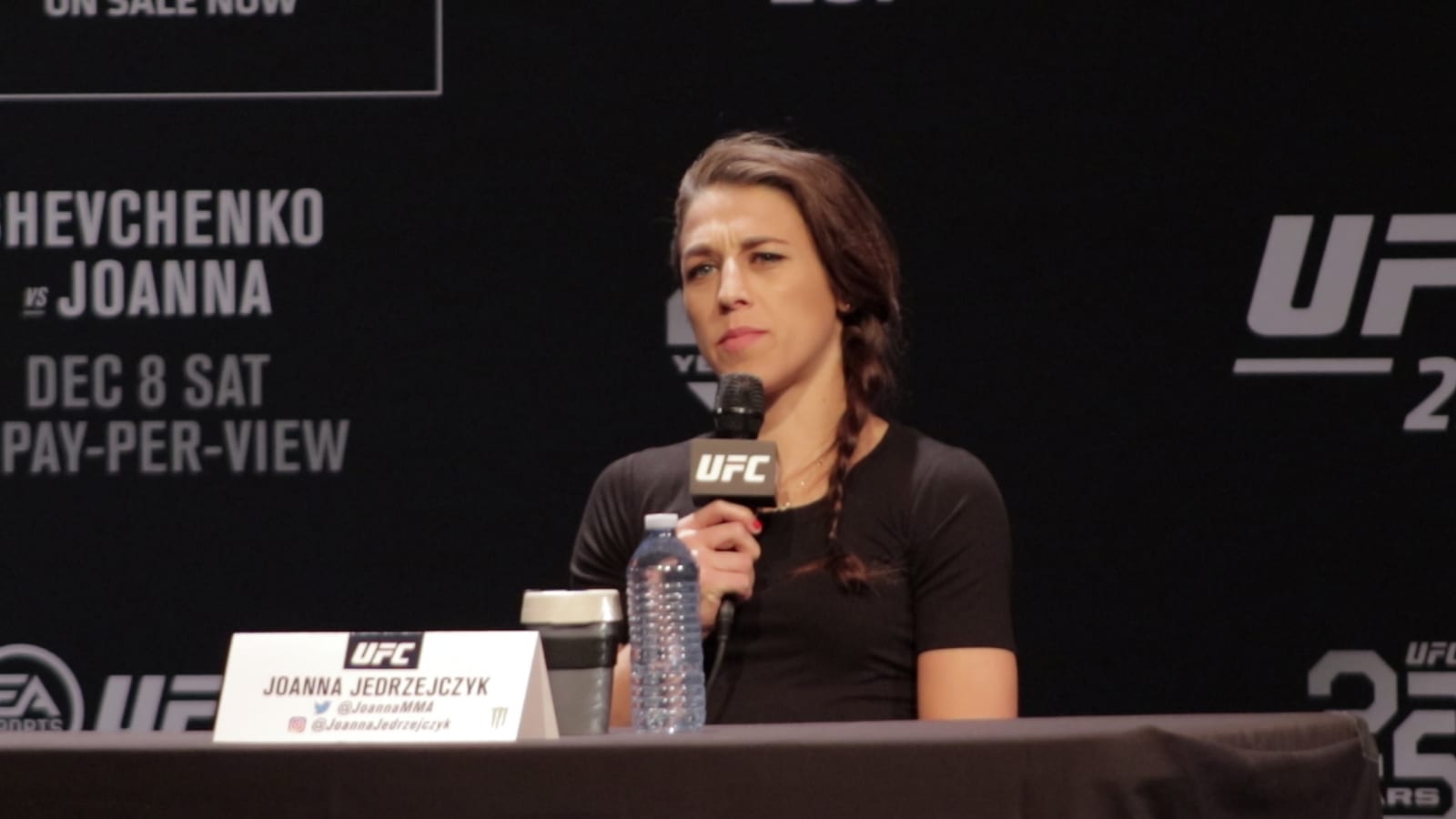 Despite not having fought since a March 2020 defeat to Zhang Weili, Joanna Jedrzejcyzk remains rooted near the top of the UFC's strawweight rankings in 3rd position — but some of her peers aren't happy about it.
After an impressive win against Mackenzie Dern last weekend, Marina Rodriguez suggested that the Polish former champion should have dropped a few rungs on the ladder due to inactivity when, in fact, the most recent update saw her rise in the list.
But Jedrzejcyzk — who doesn't currently have a fight booked — took to Instagram to address the growing rancour surrounding her rankings, and says that her impressive career in the sport is indeed enough to justify her placing on the rankings list.
View this post on Instagram
"There's lots of rumors about my fighting career, retirement and that I shouldn't be in the rankings because I haven't fought for more than 19 months," Jedrzejczyk stated. "I'm super happy and proud of myself being very high in the rankings but rankings don't fight.
"I don't care who I'll be fighting. No 10, 5, 1, white, blue, black or pink belt. The most important thing is how dedicated, motivated, passionate and disciplined [I am]. My legacy speaks for me. So don't be surprised. Can't wait to put on hell of a fight for my real ones, for all of ya. For so many.
"One more thing girls — do not complain about me being high in the rankings," Jedrzejcyzk added. "I did my part already but I know there is much more to come. Take my place. I don't care. I know my value and I know who I am."
The top of the UFC's women's strawweight division should receive some further clarity next month when Rose Namajunas defends her crown against Zhang Weili — something which could well hasten Jedrzejcyzk's return to the cage. For now though, we wait.
Comments
comments