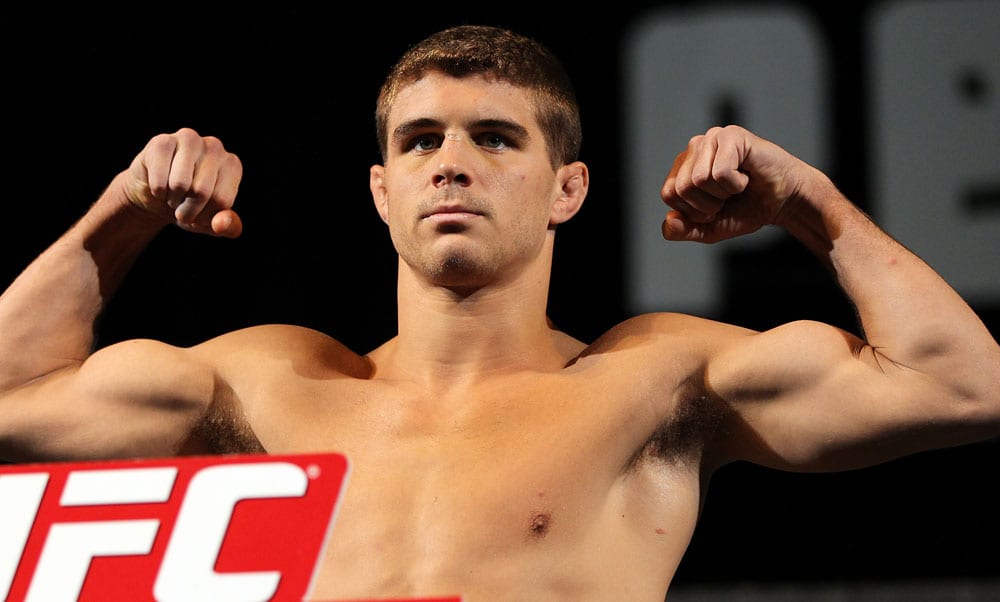 Any fans that were hoping Al Iaquinta's return to the UFC was a sign of things to come are probably going to be disappointed.
After a phenomenal knock-out win over UFC veteran Diego Sanchez, was non-committal about a return. Speaking with Brian Stann following the contest, Iaquinta simply said "I dunno, I'm selling houses. If you're selling houses hit me up."
Expanding on those thoughts backstage in the post-fight media scrum, Iaquinta pointed out the money he was being paid wasn't worth the hours of painful training.
"I don't know if it's worth it," Iaquinta said. "I don't know if the money is worth everything I go through to do this. It worked out tonight, but it's not gonna be that easy. So I don't know. I've gotta think if it's worth it. I've got a lot of injuries. It's a lot of years lost that I'm not making any money. And now I'm not making sponsorships. I'm in the video game and I haven't gotten a dollar from it and I don't even have an Xbox and they haven't even sent me a video game."
And if those feelings weren't clear enough, upon realising he hadn't received a fight of the night bonus (which instead went to Mike Perry's KO win over Jake Ellenberger), the New Yorker doubled down.
"Hey UFC go fuck yourself," he tweeted.
Hey @ufc go fuck yourself

— Al Iaquinta (@ALIAQUINTA) April 23, 2017
This place is getting wrecked

— Al Iaquinta (@ALIAQUINTA) April 23, 2017
Fuck you https://t.co/UoGqPspJAw

— Al Iaquinta (@ALIAQUINTA) April 23, 2017
While Iaquinta and UFC matchmaker Sean Shelby did share a warm moment following the victory, it seems it could well be another considerable length of time before 'raging' Al returns.
Comments
comments