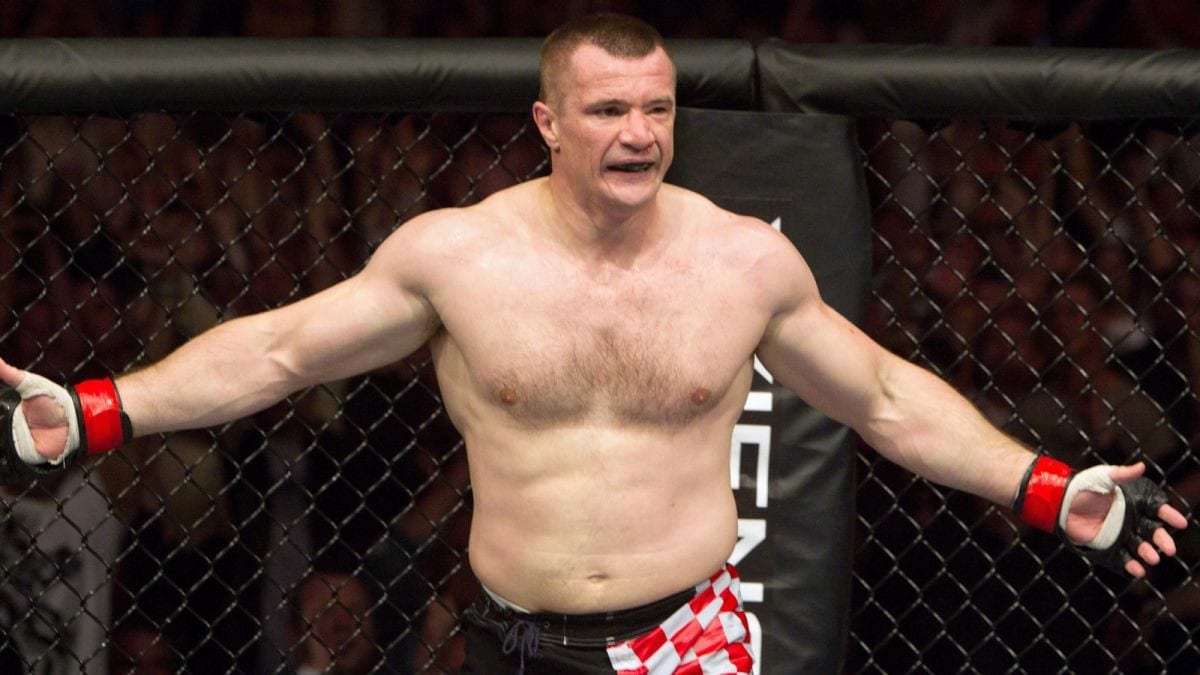 When two mixed martial arts legends near the end of their career, and both come into close proximity with each other at the same time, it usually ends up with a fight being booked.
This is particularly the case if the duo have ever crossed paths in the past. But, for whatever reason, despite the fact both men are now involved in Bellator MMA, Mirko Cro Cop doesn't believe he'll ever step foot in the cage against Fedor Emelianenko in a rematch of one of the biggest heavyweight fights in mixed martial arts history.
"People are asking me all the time about that," Cro Cop said, speaking on the Bellator 200 media call. "I don't think about Fedor right now. Believe me, I don't think — and I don't think that fight will happen. I don't know, it's hard to say. I the special desire to fight him anymore, like I had before. Never say never, but I don't think the fight will ever happen."
Instead, Cro Cop will face Roy Nelson next Friday in London, UK, in what is being advertised as a bout to decide who will be an alternate for the ongoing Bellator Heavyweight Grand Prix. Win or lose, Cro Cop's involvement is something of a surprise. The Croatian legend has announced his intentions of walking away from the sport on a couple of occasions now, only to find himself brought back to higher platforms than he walked out on.
And perhaps it's because of those multiple changes of heart, that Cro Cop is done trying to put a date on when he'll walk away.
"In this business it's hard to say [how many more fights I'll have]," he said. "I said a few times, 'I'm done, I'm done' and at the end of the day I always decide to extend my career. I just [want to] do it as long as it makes happy, and as long as my health allows me to fight. It can be one or two fights, it can be three. I don't know, it depends. There's a lot of injuries in this sport, so you never know. Especially at my age, I'm 43 — but I feel so good, I feel so good right now."
Comments
comments