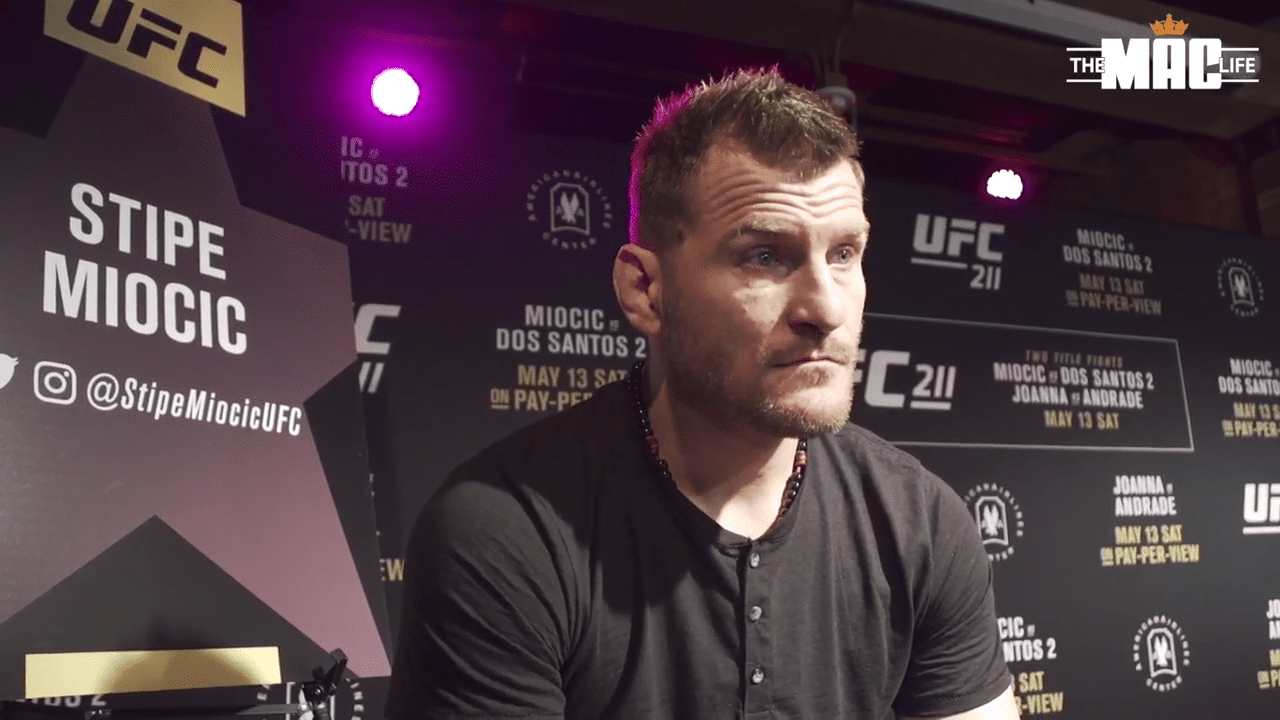 Up until last Saturday, no man in the more than two-decade history of the UFC's heavyweight division had ever successfully defended the title more than two times in succession. That was, of course, until Stipe Miocic.
Miocic inked his name in UFC history with a thoroughly one-sided display against Francis Ngannou, the man many considered to be the most fearsome title challenger in years. In the end, it was Miocic's fight IQ and superior technique which flummoxed the Cameroonian giant but was it a performance to cement his status as the greatest heavyweight fighter ever?
The champion certainly thinks so.
Asked post-fight at the TD Garden in the minutes after his victory against Ngannou, Miocic responded to a question about whether he should be considered the heavyweight goat in emphatic fashion.
""F*ck yeah I do," he said as reported by MMAFighting. "No one's ever defended it three times. I've done it and I had a killers row of fighters to get to it. I had a hard path to get to the title, and I've had a hard path to defend the title. I had top dudes. I had to fight (Andrei) Arlovski, then I had to fight (Fabricio) Werdum in Brazil in front of 45,000 people. Crazy. Next guy, (Alistair) Overeem, killer, K-1 champ, hits like a ton of bricks. Next guy, 'JDS' (Junior dos Santos), who I lost to. Now I got a guy who's a phenom. Nothing's ever easy. I know fighting ain't easy, but I never had an easy road. Everything was hard."
Certainly when you consider the names that Miocic has dispatched on his current run, you can see where he is coming from. Fabricio Werdum, another candidate for the lofty title of 'best ever', didn't last a round with the Ohioan. Others, such as Arlovski, Dos Santos and Overeem, have storied histories in the sport.
Miocic was considered by the oddsmakers to be the underdog heading into last Saturday's title defense but, after a tense opening round, it was the champion who employed a gameplan to sap the challenger of his power and, therefore, his ability to win the fight.
"I feel like he couldn't put me away in that first round and I could see it, his will was dwindling away," Miocic explained. "He's a tough dude, there's no question. He's really good, but I felt his will dwindling away. I could see it in his face. He couldn't believe I was still there.
"Listen man, I've got the fighting spirit. It's going to take a lot more to take me out. Ford Escort, Ford F-150, I don't really care, I'm going to keep coming. He's a tough dude, there's no question, he's got a great career ahead of him. He's a tough dude, but listen, man, I've got that fighting spirit and I ain't going to stop. Daily grind.
"I beat the guy that everyone thought I couldn't beat, so it made it that much sweeter. 'This guy's a phenom, he's one-in-a-million, blah, blah, blah.' Well guess what? He lost. He lost to a Midwest boy that's 40 pounds lighter than him. And I'm the greatest heavyweight. I defended it three times. No one's ever done that.
"It was the Stipe show tonight. It wasn't about him. It was about me, because I'm the champ. I broke the record. I'm the best."
Comments
comments