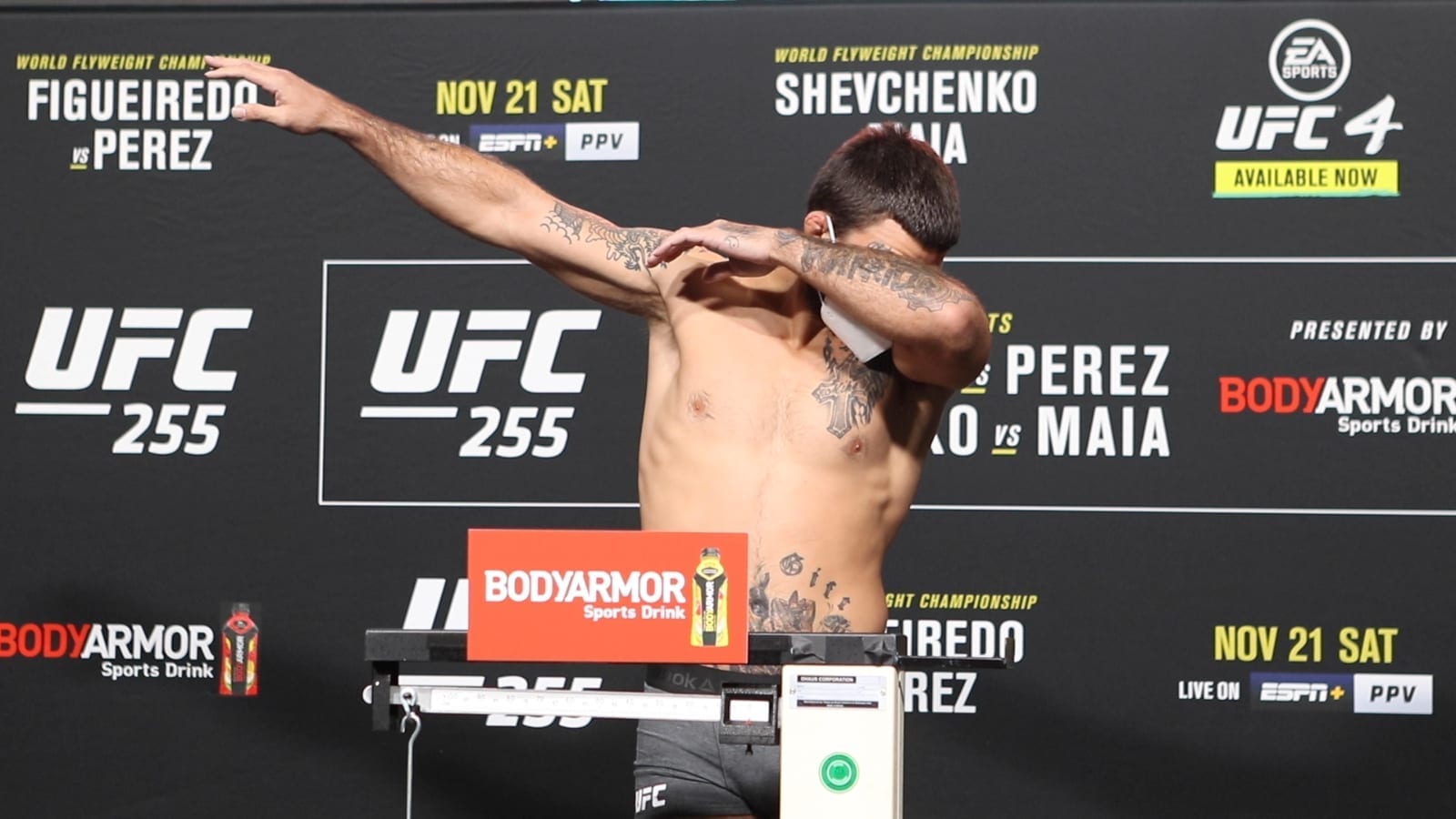 It's been well over two years since Jon Jones last threw a punch in a sanctioned contest and Mike Perry says that he wants to be the man to welcome him back to combat sports.
Perry last weekend went 2-0 in the BKFC ranks after outpointing Bellator standout Michael 'Venom' Page in the headliner of the Bare Knuckle Fighting Championship event in London, and the former UFC welterweight has issued a list of callouts for his next challenge — and it includes some very well-known names.
First, somewhat predictably, was Jake Paul: "I think it makes a lot of sense," Perry said to Ariel Helwani on The MMA Hour.
"He keeps losing opponents. I always show up for my fights. I have a lot of attributes that he likes to compete against, UFC fighter, MMA fighter, shorter guy, smaller in weight, tough, and some people would stay stiff, or don't move my head. And I just beat a titan in combat sports. You want to solidify yourself, you want to prove it to yourself and people, box me. You think you've got something on me, prove it.
"Yes, you can come out, and you hit me like a sniper in the beginning, sure. But I kind of wanted him to hit me, I wanted to feel what that Jake Paul punch felt like, and it wasn't that big of a problem. There was no pain, I just wanted to feel the punch, like, 'Oh yeah, you hit me with your best shot, I'm still here, baby, I'm coming after you.'"
Perry also made clear that he doesn't quite mind who he stands opposite in the squared circle next. But hey, aim high right?
"I want to fight great guys, great fighters. Jake has done well, and he promotes really well, and I think we could do a great job promoting, talking to s*** to each other. Or I could fight Usyk – nobody's calling that guy out . … Mike Tyson, Usyk, Leon Edwards.
"I haven't seen Jon in a while, so if Jon Jones wants to come beat me up in bare-knuckle, I'd be down," Perry added. "That's my boy. I love fighting, man. I want to fight the best."
Comments
comments