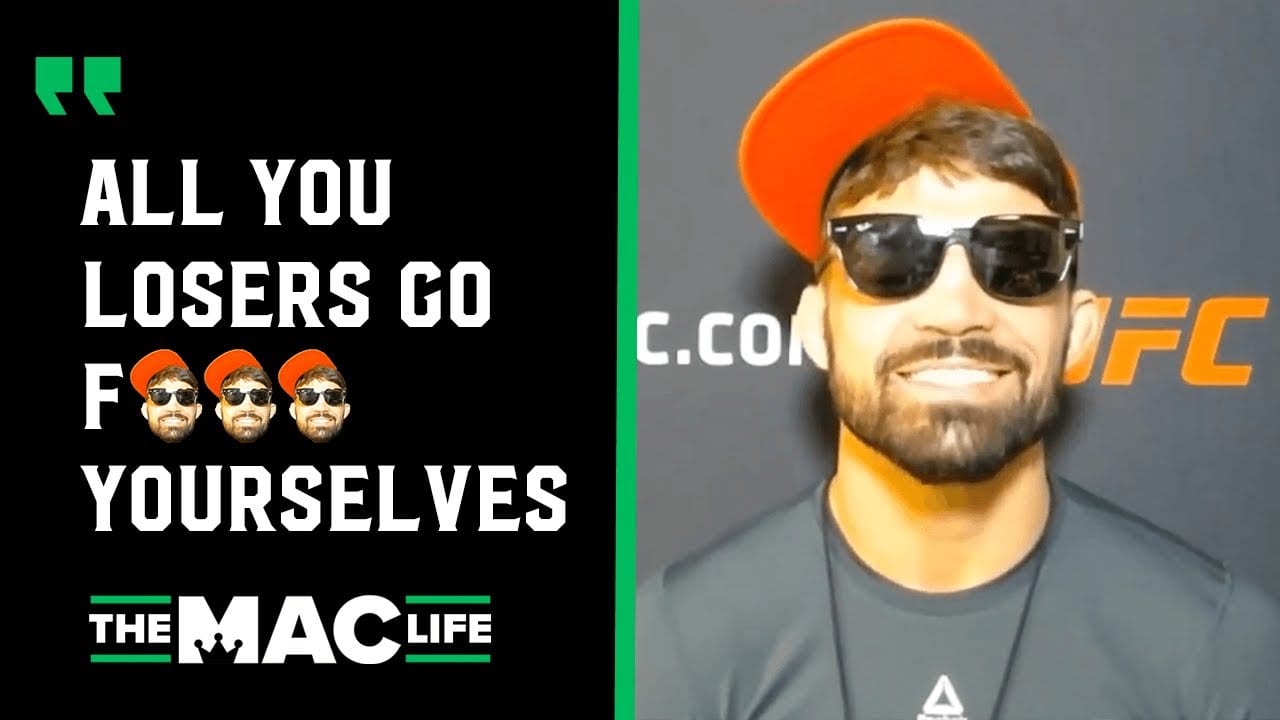 Mike Perry's journey towards his fight with Mickey Gall continues to confuse and entertain.
Perry has raised eyebrows by announcing his girlfriend would be his sole cornerman on Saturday night, as well as his recent assertions he doesn't want any fans to support him in the future. During today's media call, Perry continued to be his usual brash self while revealing his preparation for fight night.
"I can't say it was much different than any training camp I've ever had," Perry said on the call. "I got my roadwork in. I've got good food in my diet. I drank a lot of water and punching the air. I had some training partners and some bodies to work with that were down to listen and do it my way. I'm going to go in there on Saturday night and do it my way.
"I was in Lovett, Texas getting ready for this fight. I did travel to Florida for a little bit. I watched a lot of episodes of Naruto, I watched the whole three seasons of the Avatar The Airbender — that was good for mental training. I walked around Universal Studios and Islands of Adventure. We went swimming in the Volcano Bay, that was good training. We ate at lots of restaurants. We ordered good, healthy food, lots of big steaks."
Perry was later asked if he was happy with his training decisions and in his life at the moment. He answered in the affirmative, but with a twist.
"I'm happy with telling all you losers to go fuck yourselves, that makes me happy," Perry said. "I might not necessarily be talking to you. If that offends you, you must be a loser. You must be going to fuck yourself. If it doesn't pertain to you, then it shouldn't affect you, right?
Comments
comments