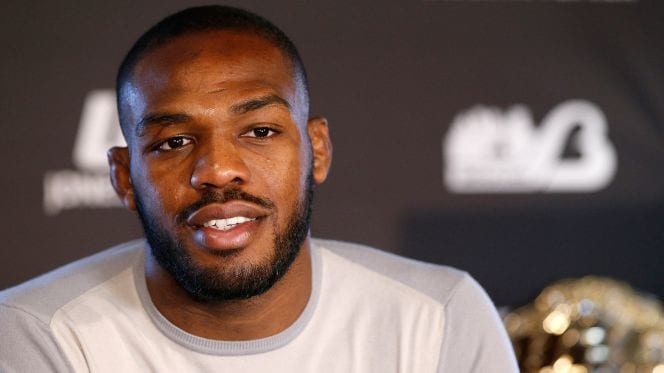 Jon Jones says he's willing to roll the dice on his last few career contests.
The UFC light heavyweight champion is essentially undefeated (his sole loss being a controversial disqualification to Matt Hammill), and is already considered by many as the greatest talent in the sport.
While he is currently retired from active competition, Jones says that should the UFC pay him what he believes he's worth his last few fights will all be epic clashes that drive home his place in mixed martial arts' history.
"I'm just ready to stop playing games with greatness and just go for it," Jones said, speaking to Steve-O on his Wild Ride podcast. "It's like, Jon, if you believe that you have something that is special, that is even a gift from your higher power then stop questioning it. It's insulting to your creator that you believe he would put limitations on what he's given you.
"My goal is to get out while I'm still undefeated, but my goal is also to risk it all for my last few fights."
While Jones has never tasted defeat inside the Octagon before, he believes he's already well equipped to deal with such an event if it ever occurred, pointing to the numerous setbacks he's faced in his personal life while being in the public sphere.
"I feel like I have taken losses throughout my whole adult life publicly," Jones said. "To be accused of steroids, you go from hero to zero immediately in some people's eyes. And even though USADA's proven there's reasons for those picograms … I'm viewed as a steroid user in some people's eyes for the rest of my life which hurts me deeply, honestly. That's a defeat.
"I lost my mum, that's a defeat. I lost my sister, that's a defeat. A hit and run against a pregnant woman, humiliating and you're just looked at as a monster to be involved with something like that. It's a defeat. So I've dealt with so much defeat already and I feel like my career has been such a tremendous blessing already, and everything I do in my career is just a cherry on top of something that's already been great.
"If I was to retire today, they would say that kid came, saw and conquered."
Comments
comments