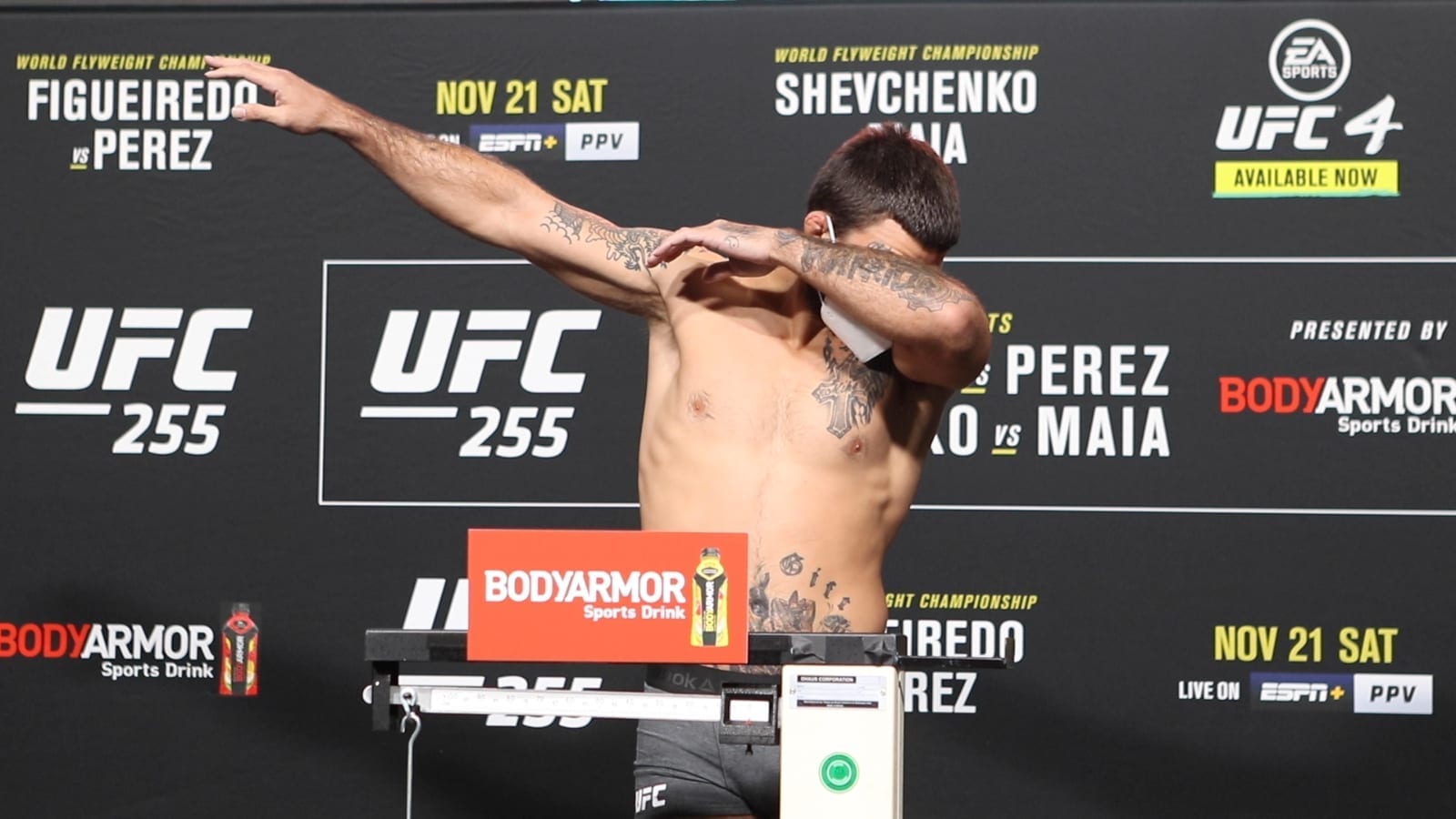 Mike Perry has reacted with dismissal at his missing weight earlier today.
The welterweight came in at 175.5-pounds, missing the 171-pound welterweight limit. He will forfeit 30% of his purse to fight Tim Means tomorrow night, who accepted the terms. The miss came after Perry took to his social media early this morning to update fans on how his cut was going — namely, not well.
"I'm sorry man. I don't think I can make it," Perry wrote. "I have always talked trash during weight cuts so that if I couldn't make it I could say I told y'all I wasn't sure. Maybe I've outgrown this. I did try to ask for a fight at 185 but maybe I just don't have it anymore. I'm so thankful to all the kind people at the UFC.
"Can't believe I've even been here this long. Maybe I should just lay the gloves down. I don't want it. I'm just in over my head with this weight. I was just 189 and now I'm 177 and I can't sweat. I ran with a nice sauna suit, got in the portable sauna for 15 minutes, nothing.
"So easy for people to sit there and say shit but I swear I feel like anyone saying I'm weak for this doesn't cut weight. It's death to me. I'm dying already and have 6 more lbs to go. I know it doesn't sound like a lot but it's harder than the first 14."
In the end, the struggle was for nought, as Perry told the commissioner he "wasn't even close" before performing a dab as the scale result was read out.
Since the official weigh-ins, Perry has once again taken to his social media to respond to the critics, writing, "Got em right where I want em. Dirty bird is game. I came for a fight not the scale. #Vamos"
–
Comments
comments