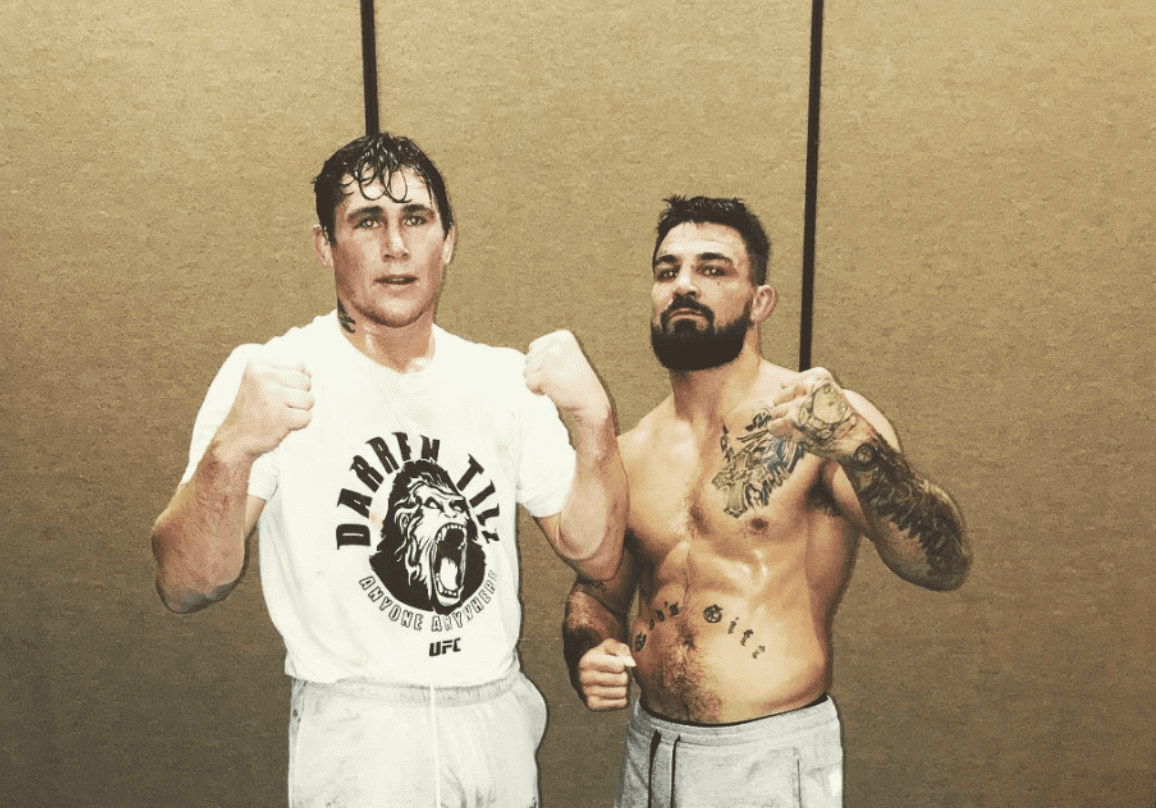 Mike Perry isn't interested in what Darren Till has to say about him online, but he fully intends on taking the issue up with the Liverpudlian should they see each other in person.
Till has spent the last few weeks winding Perry up with comments on social media, even going as far as to create a website dedicated to insulting the welterweight. According to Perry, who used to have a fairly friendly relationship with Till, the remarks are going to be paid for one day.
"I don't even want to give that dude the time of day until we can make it happen. … I'm scared of myself," Perry said, speaking with Mike Swick. "You wanna play with me over the internet? Because you would never say these things to my face. Nobody would. Nobody could. Because I would fucking do something about it. I don't care who you are. I don't give a fuck, bro. Nobody's going to play with me in my life like that in my life. Social media is not real-time. You wanna fucking play, and I'm not gonna forget about it.
"If I see this motherfucker in the street, I will do it for free. If we are ever in the same place at the same time, I will go to fucking jail for beating the brakes off of him if he wants to be a little pussy boy and press charges on me."
–
Comments
comments