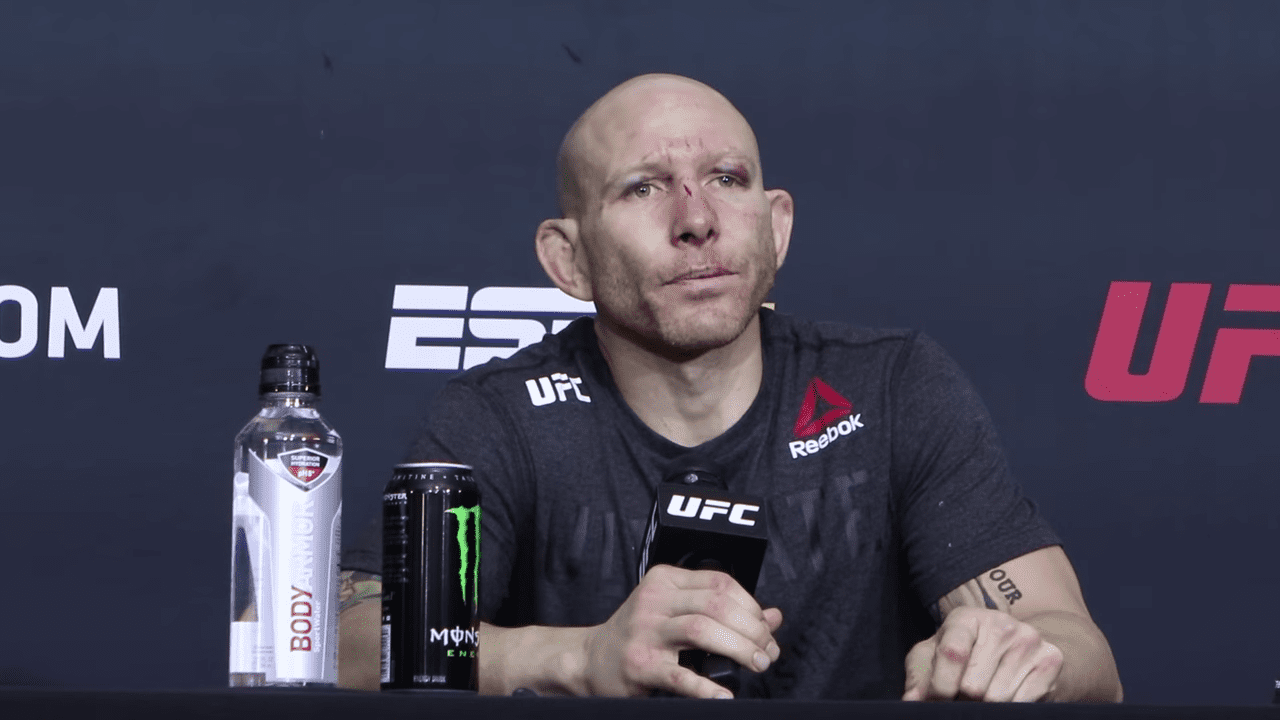 Josh Emmett suffered a complete ACL tear during his win on Saturday night.
Emmett told the media following his contest he felt a twinge within the first fifteen seconds of the fight, and immediately knew there could be issues. Per ESPN's Brett Okamoto, an MRI has revealed he a full tear, as well as A partial MCL tear, a focal impact fracture of his femur, damaged cartilage, and swelling.
UFC featherweight Josh Emmett (@JoshEmmettUFC) suffered a "complete ACL tear" in his Fight of Night victory over Shane Burgos on Saturday.

Per Emmett, other injuries include: Partial MCL tear, focal impact fracture of femur, damaged cartilage, swelling.

— Brett Okamoto (@bokamotoESPN) June 22, 2020
It's quite the setback for Emmett, who had one of his career-best performances as he continues to search for a push from the UFC. ACL tears can often leave a fighter sidelined for nearly a full year.
"I think I over-committed to a right hand and I think he kicked my knee as I was coming in and it hyperextended it. It had to be the first minute. Right when I went to hold it, and then I stepped back, it just kept buckling and giving out. I've never experienced anything like that," Emmett said post-fight. "I know it's on the outside – I believe it's my ACL, that's what's going through my mind. But yeah, I couldn't move. … I just had to stand there and throw jabs and overhand rights.
"The first thing going through my mind is like, 'OK, this hurts. I can't move. I'm going to have to adapt to it.' I feel like my mentality is the strongest part of my game and I'm willing to go through hell. I'm willing to go through anything to get my hand raised and I was just like, 'I'm not going home with one check'."
Comments
comments