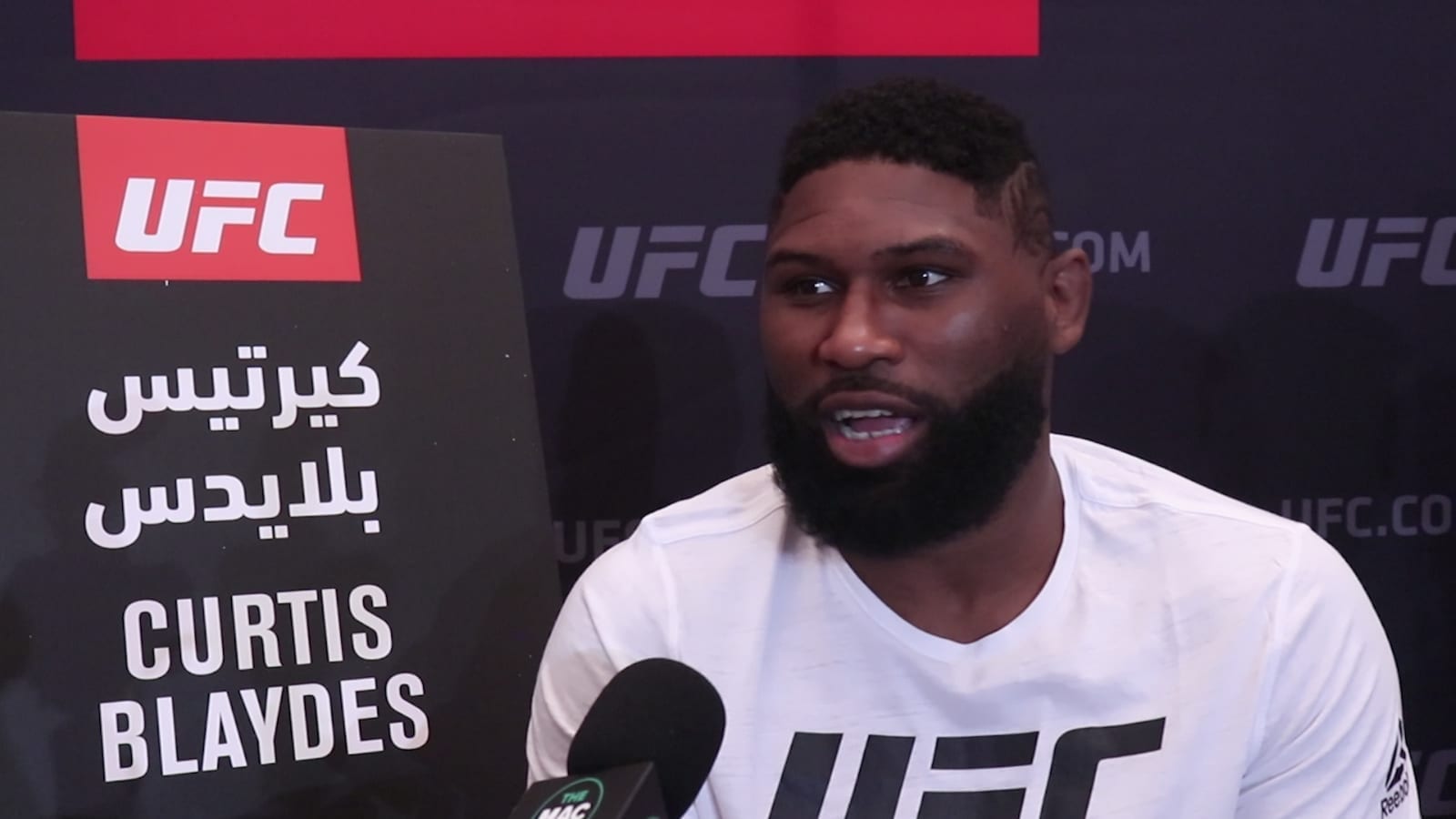 Curtis Blaydes broke the UFC record for the most amount of completed takedowns in a fight (14) when he defeated Alexander Volkov by unanimous decision inside the UFC Apex on Saturday night.
However, Blaydes' performance was met with criticism from some quarters — including from UFC president Dana White — for the manner of his win, in which he repeatedly took his Russian opponent to the canvas throughout the five round encounter, and speaking to the media after the fight he said that he doesn't mind the criticism one bit.
"I think I know who I am now: I'm a heel," Blaydes said, referencing the pro wrestling terminology for a 'bad guy'. "You don't like what I do. I like to make you mad. I like to win."
View this post on Instagram

One more sleep till showtime #mainevent #ufc #razorblaydes #hellbows
Winning is something that Blaydes clearly knows how to do. Just one man has beaten him in the UFC cage (Francis Ngannou twice), and Blaydes' win will place him higher up the heavyweight rankings towards, perhaps, a UFC title bout.
"That's probably the best part about this win is I predicted this, and I did it for 25 minutes," Blaydes said. "It didn't look the best, but I'm OK with having a gritty win like that. I know a lot of fans didn't like it. I'm OK with that. It makes me happy.
"I'm very happy with the result," he continued. "It was a dominant decision. I can live with that." The experience of getting through 25 minutes of action will stand him in good stead in his ascent up the division, he says.
"I'm going to work on it," he said. "You live and you learn. It's always good to learn lessons, especially when you win and learn a lesson. Next time, I'll be a lot more judicious with my takedowns and the pace. Next time we get a tall guy like that, I didn't really get to bring in anyone who was like him. I wasn't really used to the dimensions, and it presented problems when I was in the guard. It presented some problems that we weren't really ready for it, but we made it."
Comments
comments