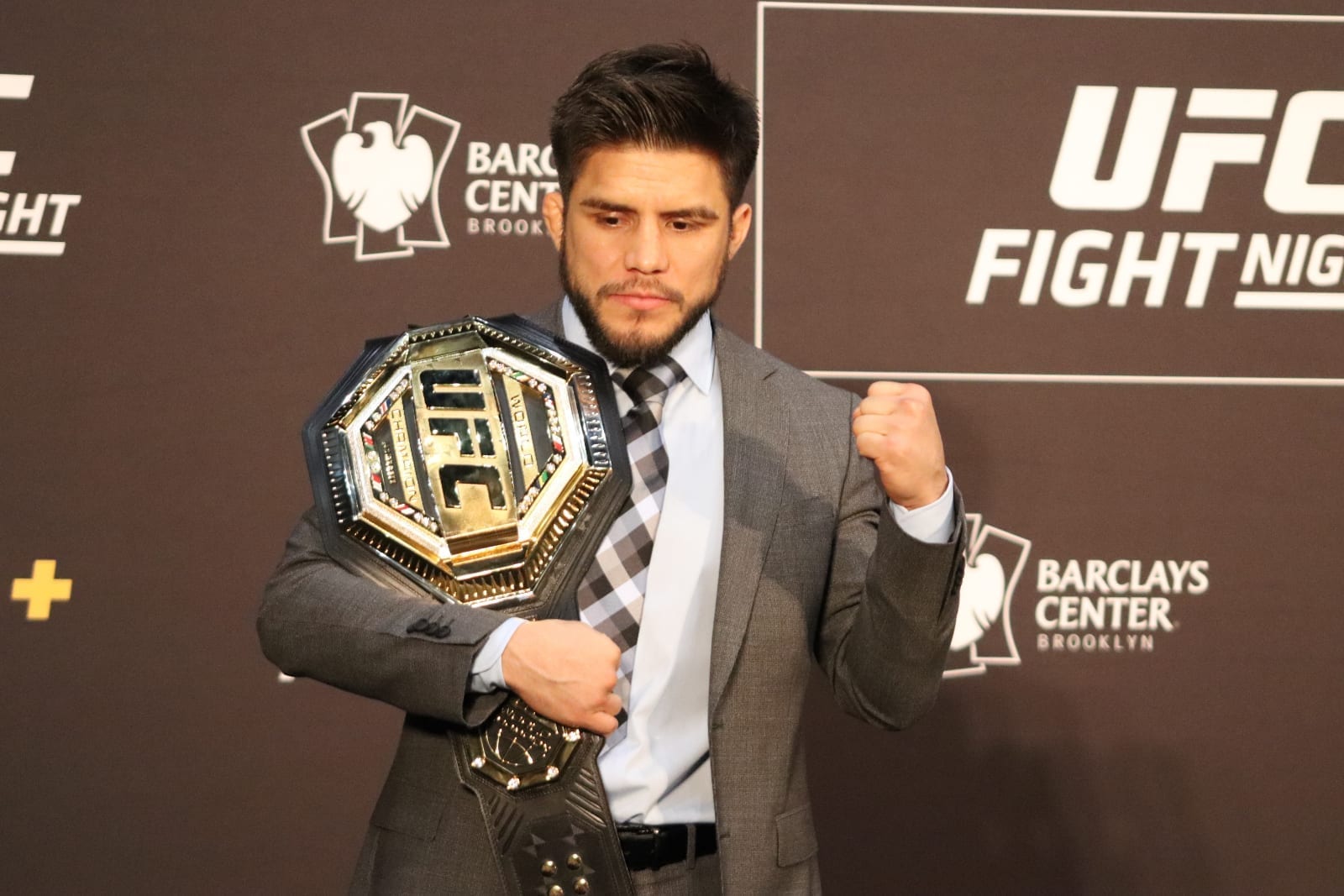 Henry Cejudo's UFC titles will be capped at two according to Dana White, who has responded to rumours that the Olympic gold medalist could be tempted out of his recently-announced retirement to fight for a world title at 145-pounds.
Cejudo announced a shock retirement from the sport after defending the UFC's bantamweight title against Dominick Cruz last month. 'Triple C' has doubled-down on his decision to step away from the fight game while speaking on the Joe Rogan Experience podcast, but has since suggested that he could be tempted back to the cage for an attempt to win what would be a world title in a THIRD weight class.
Whether or not Cejudo's statement can be taken seriously remains to be seen but Dana White certainly isn't buying it.
"He's retired," Dana White said at the UFC Vegas 3 press post-fight presser late Saturday. "I just did another interview where people are asking me about other retired guys. These guys are retired. I'm not even thinking about any of those guys. They're retired. There are so many kids right now that are here, that want to fight. Those are the people that I'm focused on."
Cejudo was active on social media throughout Saturday's event, even suggesting that the two fighters who took part in the Fight of the Night — featherweights Jose Emmet and Shane Burgos — were fighting in his weight class. Cejudo has never competed at 145-pounds.
Retirements in mixed martial arts have sometimes seemed temporary but judging by Cejudo's statements, he seems serious about his decision to retire. Could he be tempted back by the right paycheque? Almost certainly, but Dana White doesn't seem to be biting.
For now.
Comments
comments