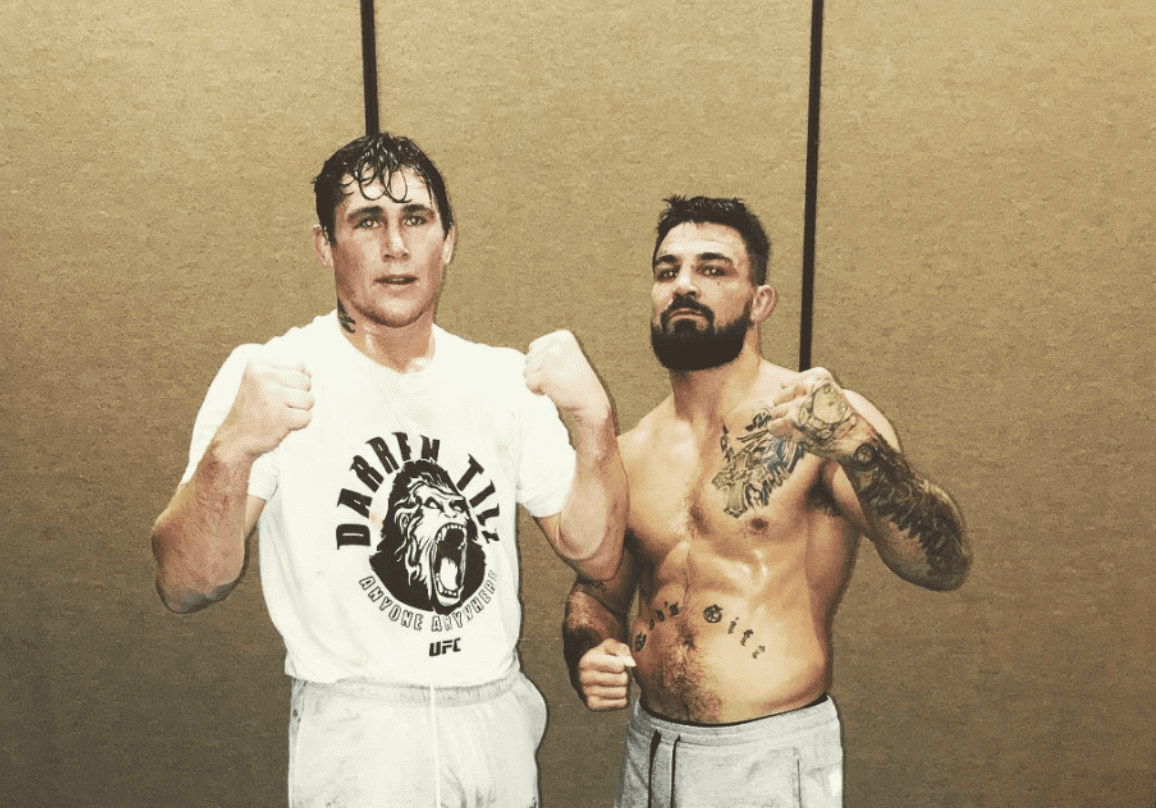 Mike Perry and Darren Till together have one of the more bizarre relationships in the UFC.
The rivals-turned-friends-turned-rivals-again are frequently at each other's throats on social media but, as evidenced by their ten-minute conversation on Instagram Live recently, it is clear that there is at least a shred of respect between the two fighters.
Speaking on the social media call (and in between various threats to knock one another out) Till told Perry that he needs to buckle down and put together a sequence of wins, but that he is also open to fighting him should that happen. Perry meanwhile, perhaps reaching his mental limit with the constant life of dieting in order to make the 170-pounds welterweight limit, says that he is contemplating a move to middleweight — and is forecasting showdowns with three of the division's most exciting fighters: Till, Joaquin Buckley and Kevin Holland.
I would like to fight at middleweight 185lbs. There are three competitors that come to mind. Joaquin Buckley Kevin Hollyn and Darren till

— Platinum Mike Perry (@PlatinumPerry) February 16, 2021
Perry's recent run at welterweight has been less than successful, with him dropping six of his last nine fights and it could be argued that he needs to put in some serious work to get in there with the likes of Till, Holland (who won five fights last year) and Buckley, the latest viral sensation to stand on the verge of being a UFC star.
Till is scheduled to face Italy's Marvin Vettori in his next fight — but after that? His rivalry with Perry has been consistently entertaining, and should the stars align correctly you can bet that both fighters would readily agree to fight one another.

Comments
comments