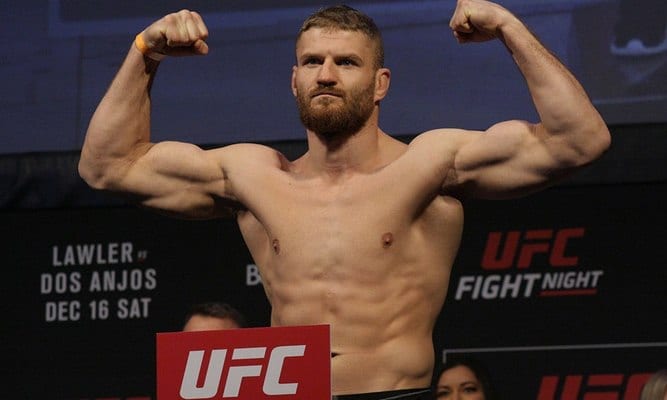 UFC middleweight champion Israel Adesanya will look to become the organisation's latest two-division champion next month when he takes on Jan Blachowicz for his light heavyweight title — but the Polish slugger is keen to show that he has the tools necessary to become the first man to hand 'The Last Stylebender' in mixed martial arts competition.
Adesanya has been near faultless in his UFC run to date, only landing in occasional trouble against Kelvin Gastelum (and Marvin Vettori to some extent) and will look to parlay his middleweight dominance into the light heavyweight frame when he takes on Blachowicz at UFC 259 on March 6 but amid what some people (on social media at least) are saying about Adesanya's inevitable rise to the 205-pound title, Blachowicz says he is more than ready to play spoiler.
"I'm always the underdog and I always win the fight," Blachowicz said to MMA Fighting. "It's really nice. I'm happy. I could be the underdog every time. Maybe after this fight when I win this fight, I believe I will win this fight, maybe after this fight people will start believing in me, respect me and that's it. But anyways, I don't care about this.
View this post on Instagram
"I don't care what he's thinking about right now," he added. "That he's got respect for me or not. If he thinks about 'when he beats me, he'll go to heavyweight.' I don't care. I just want to be the best shape ever in this fight and beat him. This is everything I've got inside my head.
"He's a good fighter, a really good fighter. He's a champion. Nobody defeat him. 20-0 also so he is good, he has to be good but it's time for 20-1.
"I believe that I'm going to be the first one to beat him, and I believe I will do it."
And the Pole will get his opportunity to prove himself correct on March 6 on the card which also features two other title fights with the women's featherweight matchup between Amanda Nunes and Megan Anderson also slated alongside the much-anticipated bantamweight title fight between Petr Yan and Aljamain Sterling.

Comments
comments