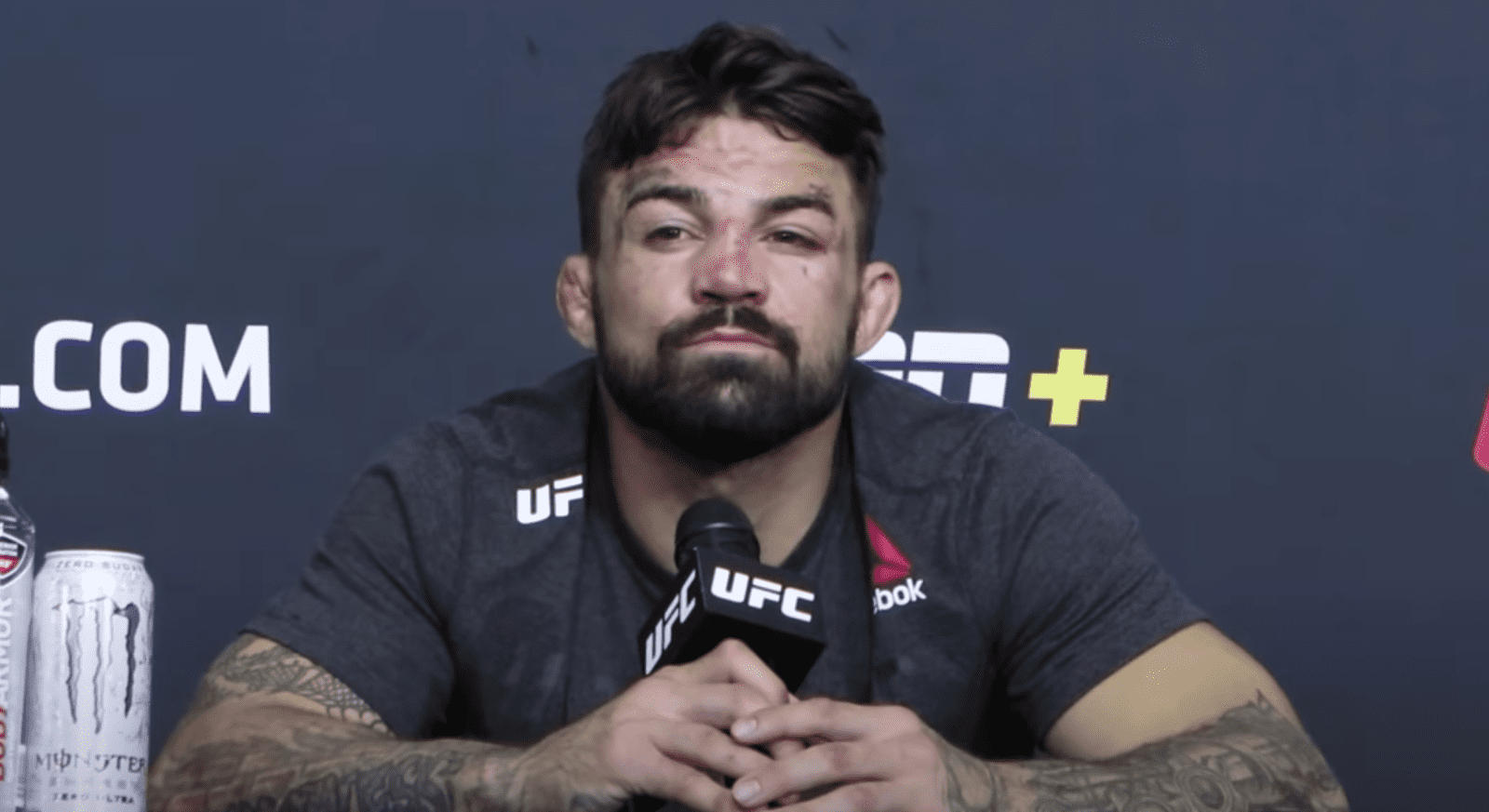 After his fight with Mickey Gall on Saturday night, as Mike Perry told media he would start looking into finding a team to learn with, there were a couple of fighters thrown around as potential options.
Perhaps the one that caught the most fan interest was the idea of Perry heading to Stockton, California to train alongside one Nate Diaz, with the thought being their attitudes — best described as 'fuck the world' — align quite nicely.
Today in an interview with ESPN's Ariel Helwani, however, Perry quickly put that idea to bed. Instead, Perry would much rather step into the Octagon to fight against Diaz, rather than with him.
"I think he's a skinny, weak little f*** like Mickey Gall," Perry said. "I mean, I respect what he's done in the sport. He plays the guard game in jiu-jitsu, he thinks he can box with that little weak-ass punches he's got, little salt and pepper punches. He doesn't stand a chance to hit me hard enough. I'd hit him on the feet the same way Jorge Masvidal did. And I'd play his guard. I'd get half guard, sit on top of him, it'd look exactly the same as the Mickey Gall fight did, to be honest with you.
"If you guys like that fight, then yeah, you'll probably like the Nate Diaz fight too. He's a little more durable, he'll probably try to stand there and box back with me. But my power punches, I'll sit him down. Everybody knows he's durable, so I'll bust that eye open again. What can I say? That's not hate. That's not me hating on Nate Diaz. He's done things in the sport. He's made money. Good for him, dude. I've always thought I'd beat that guy and it's as simple as that. We're talking about one on one, in the ring, fighting. And I win."
Comments
comments