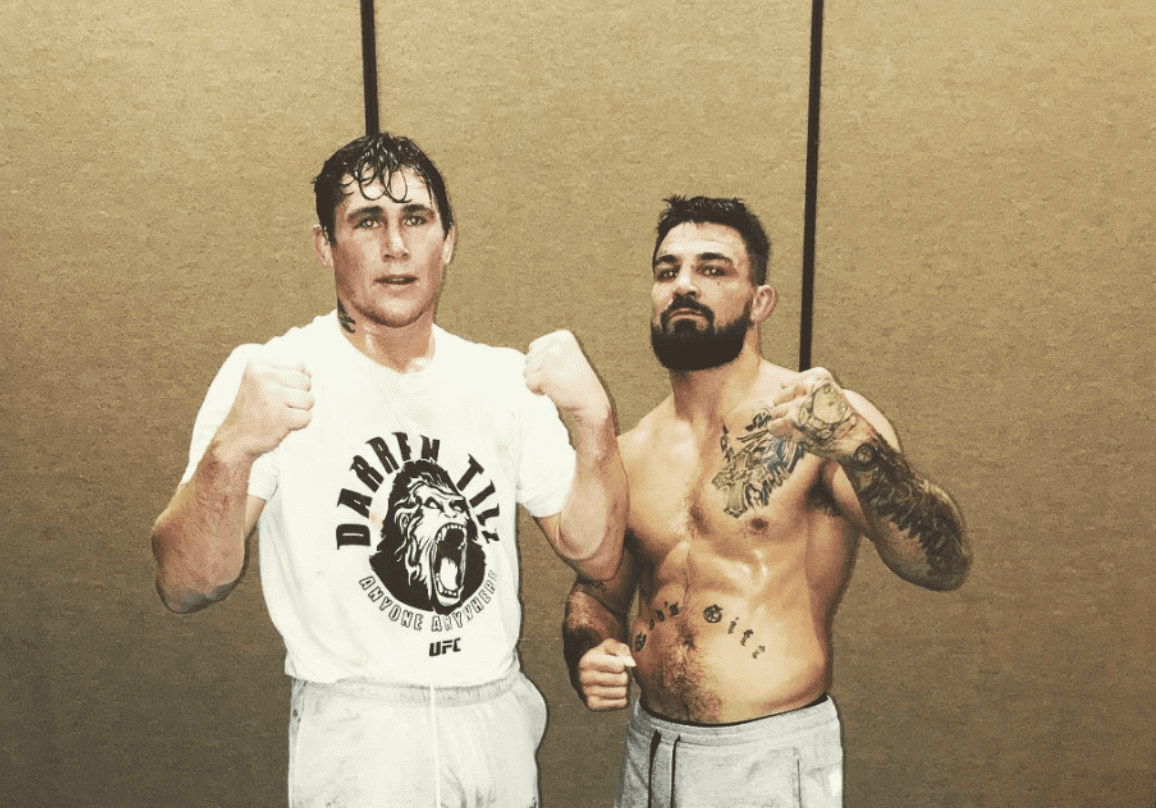 Mike Perry and Darren Till have always had an unusual relationship as far as fighters go.
The two famously shared a miscommunication spar session a couple of years ago, and since then the pair have levied shots at each other over social media apparently in good humour. That seems to be at an end.
After Till said he'd "raw dog Perry's missus" in a since-deleted Instagram post, Perry apparently felt that was a line crossed and responded in kind today.
"I wanna fuck Darren Till's mom, too. Fuck Darren Till," Perry said, speaking to MMAJunkie. "I want to fight Darren Till. I want to fight him, then I want to jump out the cage like Khabib [Nurmagomedov] did and jump kick his mom in the face. Fuck Darren Till.
"He's a fucking piece of shit. He's a [expletive]. There's nothing wrong with being a [expletive] unless you just like sucking dick. That's cool. He likes to suck dick. That's why he wanted to go to the spa. Fuck him. Excuse my language, that's terrible, but I hate that motherfucker's guts. I don't like when people say certain things."
For a while, it seemed a foregone conclusion the two would eventually meet in the cage, but Till eventually left the welterweight division after finding the weight-cuts increasingly difficult, meaning a clash with Perry could be harder to make than before.
Not that Perry minds.
"It doesn't line up as well, because I'm 185 pounds right now," Perry said. "If he wants to cut weight to 185, I'll fight his ass at 185. I'll try to put a couple pounds on, and I'll be faster than him, and he'll be a fat piece of shit. Fuck him."
Comments
comments