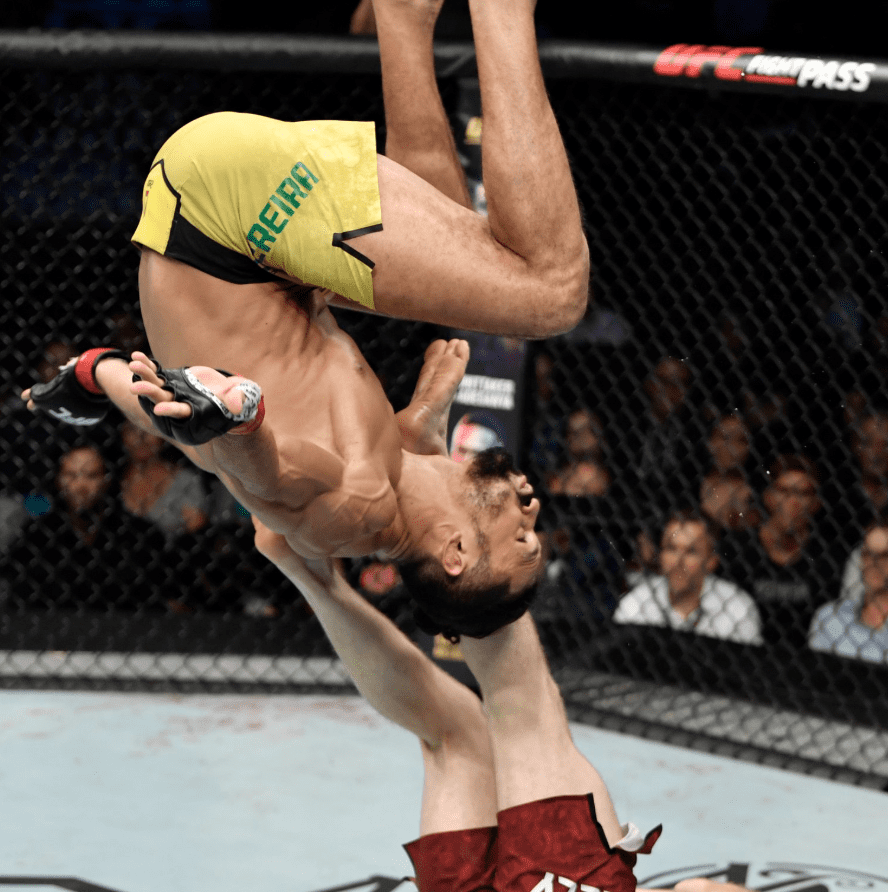 Michel Pereira has shot back at his critics after UFC Vancouver, and pledged to keep the same chaotic fighting style that turned him into a viral sensation going forward.
For the first five minutes of his fight with Tristan Connelly, Pereira brought his trademark backflips, jumps off the cage and general frenzy to the Octagon. In rounds two and three, however, the Brazilian had lost his energy, which allowed Connelly to close the gap and find the win.
Despite the setback, Pereira is standing by his performance and his tactics, and simply says he can't compete any differently.
"It's my fighting style, I won't change," Pereira said, speaking with Combate. "Who likes [it], I appreciate, who does not like [it], patience. I worked hard to form this style. In all my fights I will fight like this. It's the same as asking Anderson Silva not to do what he does. I can't handle fighting any different. It is my way and I will always fight like this, to give show to the public.
I will not change my show. Everything I did would do it again, including winning the Night Fight award, there's not much to change. I already imagined (the criticism), I'm calm, it's part. Those who criticize me will still applaud me."
A factor that some are overlooking — particularly in regards to his energy — Pereira says, is the fact his cornermen were denied visas to enter Canada, leaving him to cut weight by himself all through fight week.
"My corner that was going on Sunday could not get a Canadian visa, so I had to take the weight off myself," he said. "That's why I couldn't beat it. My corner's visa didn't work, it shook my head. I had to take my weight off, go and go alone to the sauna, all I had to do was go alone. It wore me out, my body went to the extreme."
Comments
comments