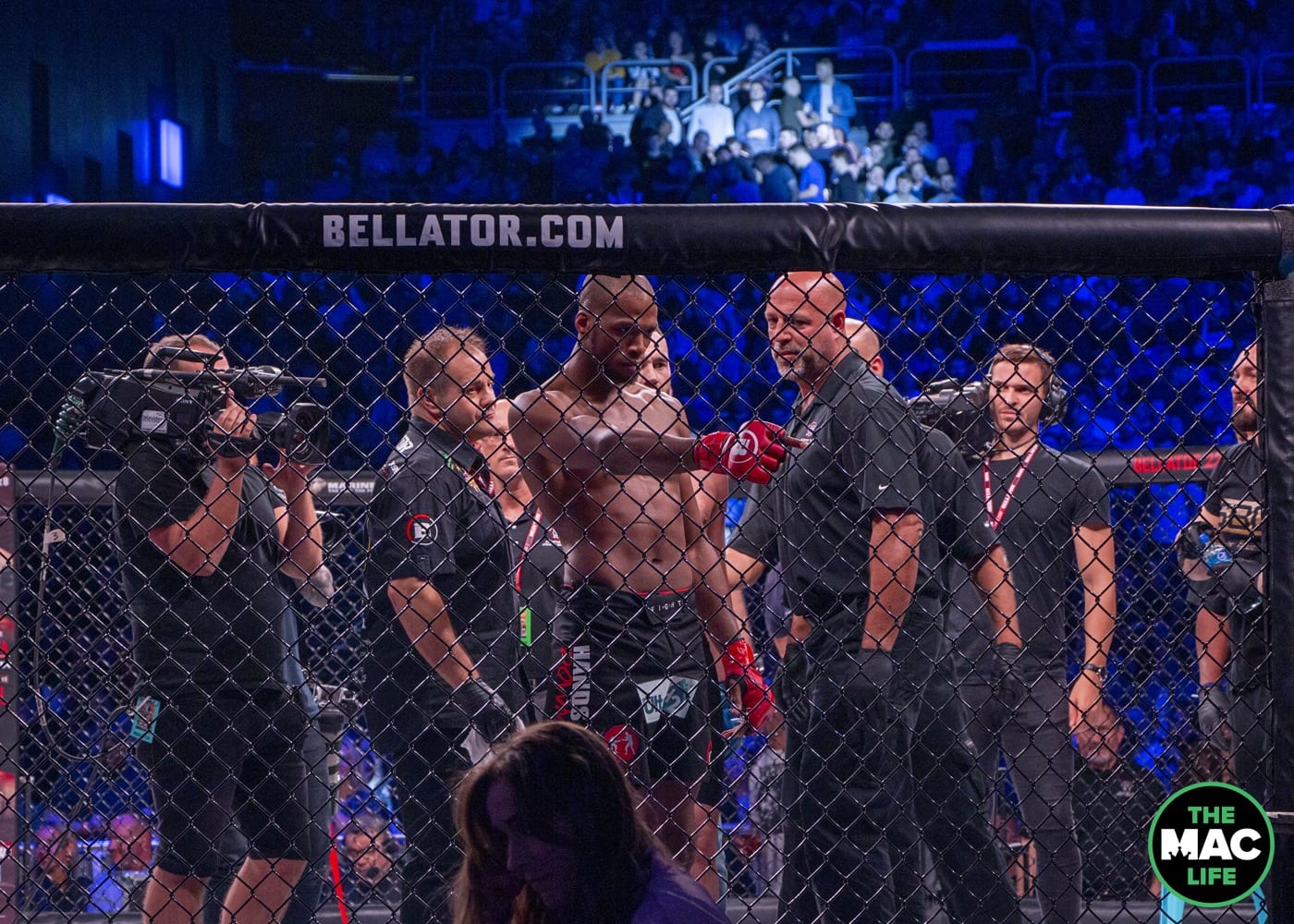 England's Michael 'Venom' Page has been confirmed as the next challenger to Yaroslav Amosov's Bellator welterweight title.
Page, who is 20-1 in his pro career, will take on the 26-0 Ukrainian fighter at the promotion's upcoming May 13 card in London where 'MVP' will hope to become just the third British-born world champion from one of the 'big two' MMA promotions, following in the footsteps of Michael Bisping and Liam McGeary.
MVP, who was last seen in the Bellator cage in October where he earned revenge against Douglas Lima by split decision to avenge the sole loss of his career, will face a tough task against the 28-year-old Amosov — the man who won the promotion's 170-pound title from Lima last summer.
After entering Bellator with an impressive 19-0 record, Amosov has won seven straight fights which culminated in his title win against Lima last year, also beating the likes of Logan Storley, Gerald Harris and Erick Silva.
Speaking to the BBC, Page said that the fight makes perfect sense for Bellator's latest fight card in the English capital.
"Everyone knows what I can do in my country. It just makes sense," he said. "I don't think he has a choice but to come to London. It doesn't matter who has the belt – it matters who has the biggest reputation. You're not going to sell that fight anywhere else."
Page, meanwhile, admitted that he had to be talked into taking the fight after previously having his heart set on what would have been a rubber match with arch-rival Lima but eventually decided that the opportunity for gold was worth putting his original plans to the side.
"It was me that was trying to go away from the title, but now, it makes sense," Page said. "I've always said from the beginning, I'm not here for the title. It'll come. If you keeping winning, you'll end up with a title. That's never been my goal.
"My goals have been to entertain and draw more eyes to the industry and make changes. I feel a lot of things needs to change. You have to be in a certain position to make changes but those things are way more important than just the bling."
And as for the man he will face in the cage in a few months' time, Page says that he is more than aware of the dangers he poses.
"The guy is amazing," Page said. "If you actually think about it, he's technically the best guy in MMA right now. In terms of his winning record I think he's at the top. The only person who was ahead of him was Khabib and he's retired now. He's very good everywhere. Very dangerous, great wrestler, good with his submissions.
"I don't think he's that dangerous standing up, but his understanding of stand-up makes him dangerous. It means he's hard to hit and he sets up his takedowns so well. He is a very dangerous person. It's a great fight for me to test where I am."
Comments
comments