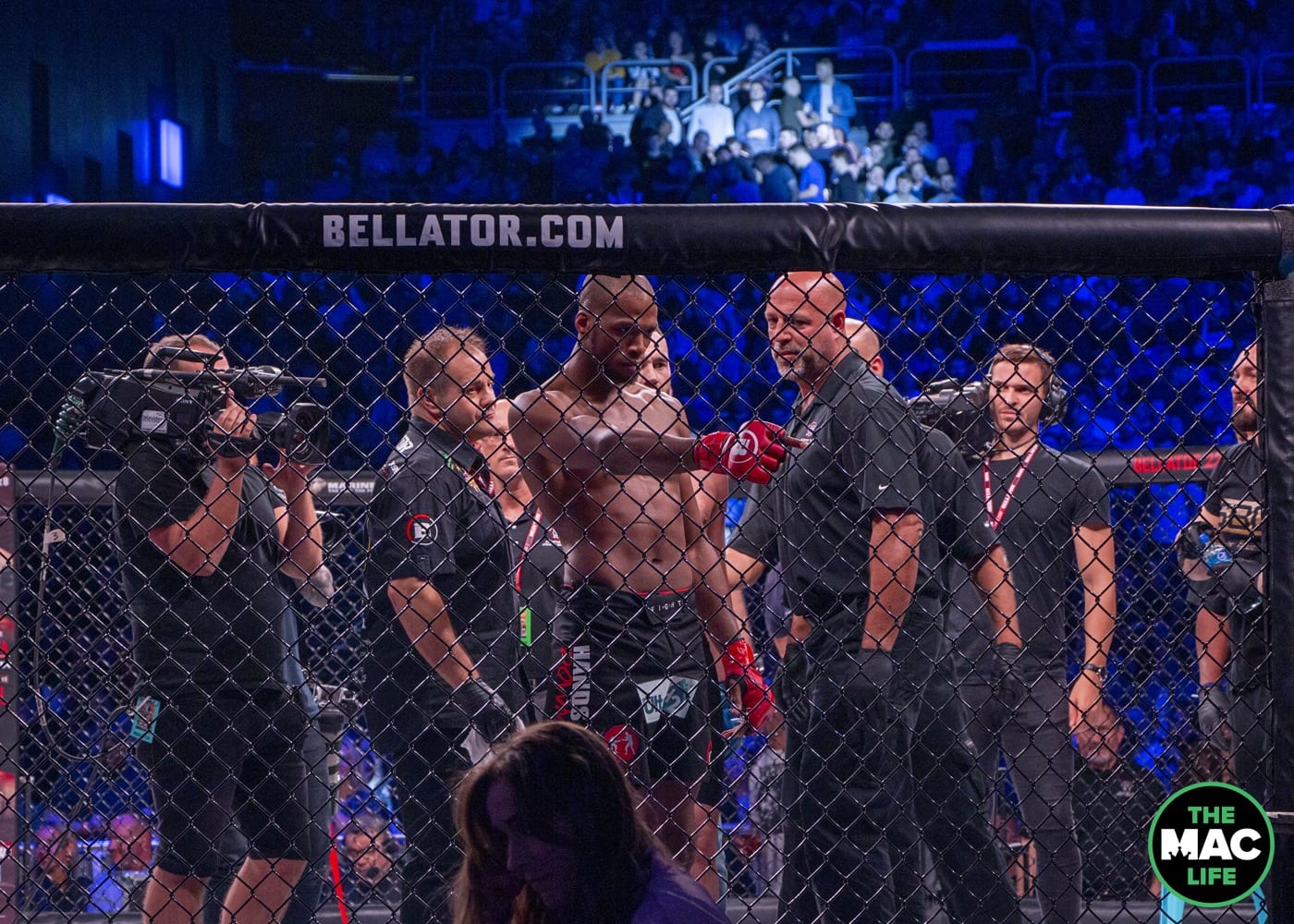 Michael 'Venom' Page says he and referee Dan Miragliotta have squashed their issue stemming from Bellator Dublin.
The showboater had alleged the veteran ref called him a "piece of shit" following his fight with Richard Kiely, and felt that Miragliotta had a personal issue with him and shouldn't be allowed to referee his future fights.
Since then, the pair crossed paths in New York at a recent Bellator show, and Page says the issue has been resolved after Miraglitotta extended an olive branch.
"He came up to me and he apologized for … just the whole thing," Page told the Eurobash podcast. "We had a nice discussion so for me, that episode is now past; it's old news now. That's all I said I wanted, I wanted to have a face to face with him. All respect to him, he came up to me and we've squashed that. It's just a thing of the past now.
"For me now, it's a full stop on the situation. I don't care to go over specifics. That would probably keep us on bad terms because we'd probably end up disagreeing on something. I appreciate the fact that he came over and apologized for any bad blood and me feeling negative about him in any way. I just accepted that for what it is. We shook hands and we'll move on from there."
Comments
comments