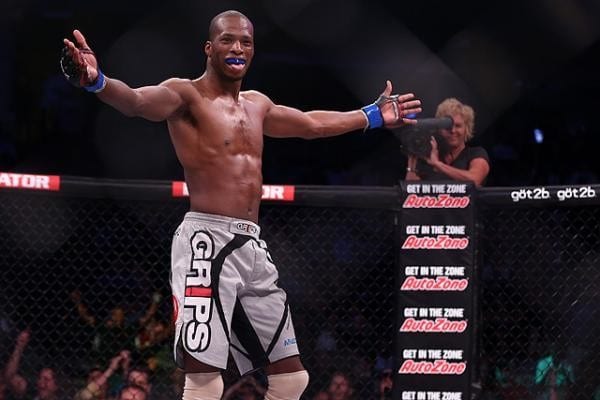 After Paul Daley and Michael Page clashed following Daley's loss to Rory MacDonald in Bellator last month, it seemed as if it was only a matter of time before the two English strikers ended up in the same cage together.
Scott Coker and his Bellator matchmakers appear to have thought the same. According to Page, Bellator were looking to make a headline bout between Daley and Page for later this year — but Daley doesn't appear keen.
According to MVP, "Both myself and @Bellatormma are disappointed that after all the hype, Paula 'Tampax' Daley has once again refused to step into the cage with The One And Only MVP. I know I know, makes no sense, 1st you get whopped Then you call MVP out Then you refuse to fight him. Sorry to the fans that wanted this fight but if he mentions my name again he's getting ignored."
Currently 12-0 as a professional, Page has looked devastating in his Bellator career thus far though has occasionally faced criticism for the calibre of opponent he has faced. A match-up with Daley, himself an incredibly eye-catching striker, would no doubt be the biggest test of Page's career and owing to the rivalry that has spread between the two welterweights, it could also be one of the biggest UK grudge matches of the year.
Daley has yet to respond to Page's claims but we suspect you won't have to wait too long before 'Semtex' makes his voice heard on this particular issue.
Comments
comments