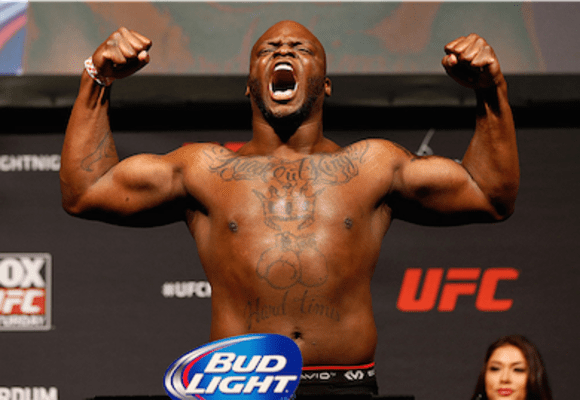 Derrick Lewis' career trajectory was stunted last weekend in New Zealand. The UFC heavyweight contender came into his bout with Mark Hunt in a rich vein of form, but in the New Zealand-born fighter he found an immovable object and ultimately lost the bout via fourth round TKO.
After the fight, Lewis appeared to announce his retirement from mixed martial arts. Speaking in the octagon, he told UFC analyst Brian Stann that his time in the sport was likely done and he was ready to walk away.
"It's probably my last fight," Lewis said.. "I'm getting married next week, and I don't like to put my family through this. That will be my last fight."
Of course, to some fighters an announcement like that is like smelling blood in the water.
Travis Browne, who lost via TKO to Lewis last February, said in a post to Twitter that he "just watched [Lewis] quit" and that he was open to the idea of a rematch between the two heavyweights. Francis Ngannou, another surging contender in the UFC's heavyweight division, also had some oddly-translated words for Lewis, suggesting that Hunt "beat him like a baby".
Now, retirement or not, Derrick Lewis isn't the type of fighter who would let this go and he replied in typical 'Black Beast' form.
Travis Browne waking up from the dead saying he wants a rematch and Francis learning how to use google translator talking shit 🤦🏿‍♂️🤷🏿‍♂️🖕🏿

— Derrick Lewis (@Thebeast_ufc) June 12, 2017
While we await confirmation that Lewis has in fact retired and it wasn't just the post-loss disappointment speaking, it's undeniable that the UFC's heavyweight division will be a slightly less interesting place without the 'Black Beast' competing in it.
Comments
comments