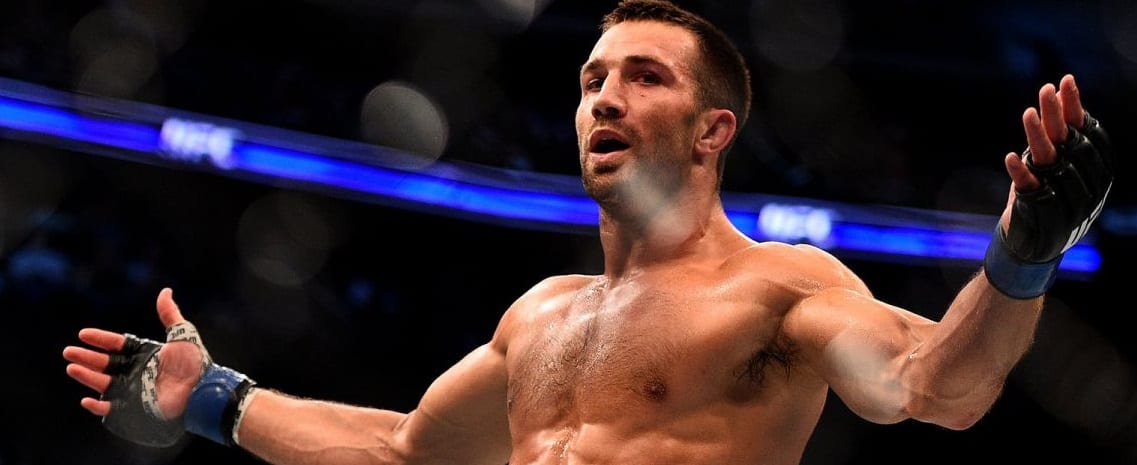 It has now been more than a year since Luke Rockhold has set foot in a UFC octagon but the former middleweight champion appears to be itching to get back in there.
Last June, Rockhold lost the title belt to underdog Michael Bisping in what was regarded by most as one of the biggest upset wins of 2016 and, after taking some time off to lick his wounds, Rockhold insists that he is back "training hard and looking for a fight." And, as of now, he's looking in Gegard Mousasi's direction.
As per TMZ, Rockhold suggested that the Dutchman, who is coming off a controversial win of his own against Chris Weidman, would be a good match-up to determine both of their standings at 185-pounds.
"Ask Mousasi, that's what they want. I like it," Rockhold said, as reported by MMA Mania. "It's just a matter of…he's a man of principle, so I give him some credit, he's going to wait and see the best offer. Can't fault a man for that, but I think that's the fight that makes sense right now."
Far from putting all of his eggs in the Mousasi basket, Rockhold also suggested that he would put his hand up should anything happen to either Yoel Romero or Robert Whitakker ahead of their upcoming interim title fight.
"I'm training. I'll be ready. Something happens to Yoel, Whittaker, I'll be ready to fill in too."
All roads though, as far as Luke Rockhold is concerned, lead to the title belt and he said he hopes that a rubber match between the two will come to fruition — particularly if the middleweight title is to be contested.
"Is he gonna fight anybody in the division that's worthwhile? I'm just gonna do my thing, I'm gonna fight when I have to fight. I'm looking for a fight. Of course I want a third fight with Michael."
Comments
comments