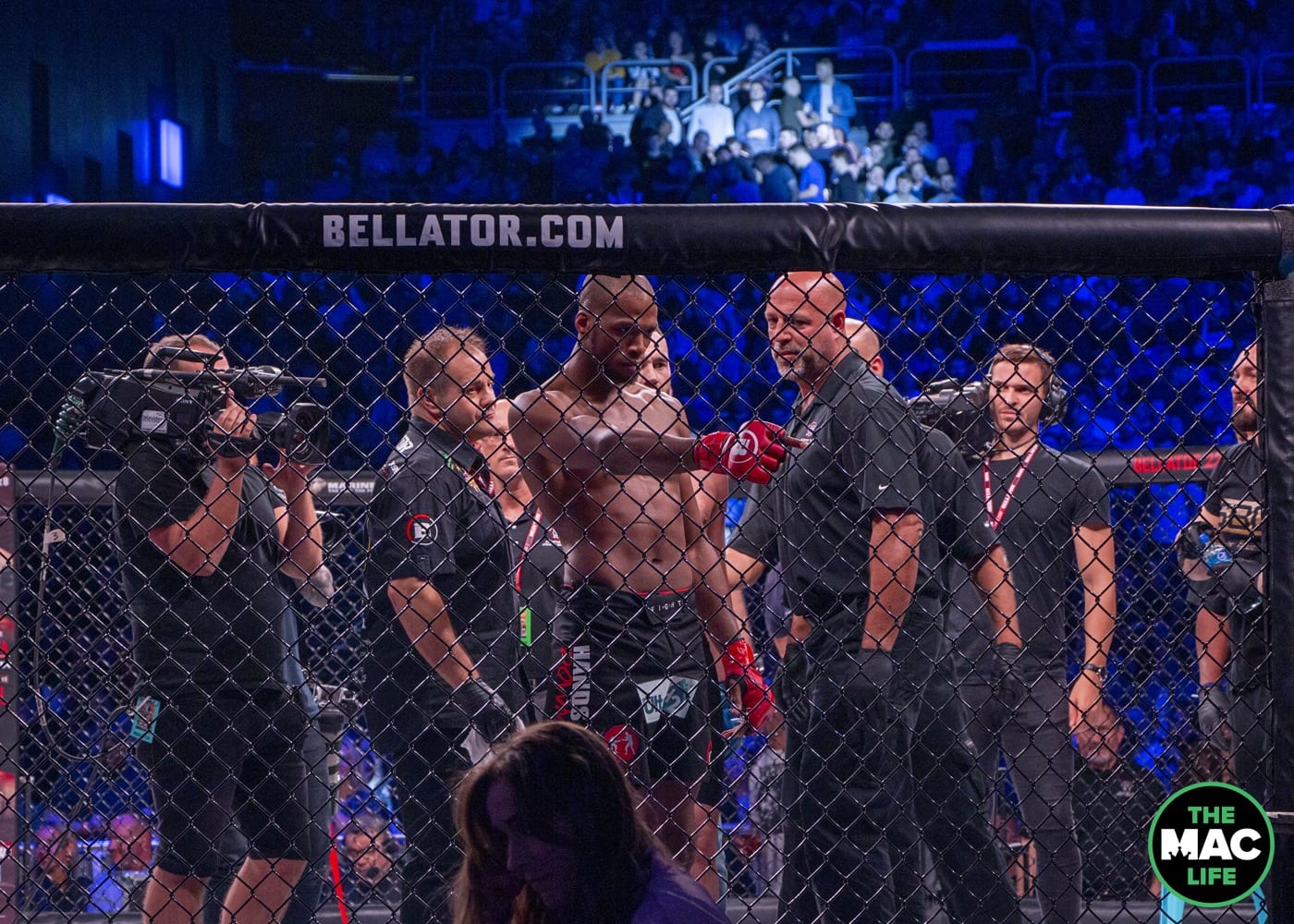 Nottingham banger Paul Daley's recent retirement from mixed martial arts certainly hasn't led to Michael 'Venom' Page cooling his rivalry with his former opponent.
The two Englishman had long been at each other's throats while on the Bellator roster; a rivalry which culminated in an usually tepid fight between the two in February 2019 in which Daley ditched his usual stand-up strategy in favour of a grappling-heavy approach. It didn't pay off, with Page taking the unanimous decision nod.
Both men were part of the Bellator's recent return to the English capital, with Daley returning to form with a knockout win against Wendell Giacomo and Page dropping a controversial decision loss to American wrestler Logan Storley in the main event to contest the interim welterweight championship.
But even with Daley now having stepped away from the sport, 'MVP' isn't quite prepared to let go of their animosity.
"I still can't stand him as a person," Page told Ariel Helwani on The MMA Hour, via MMA Fighting. "It's hard when somebody's disrespected you so many times to turn around and [change course]. Nah, I don't care that he's retired. I don't care to see him again in the sport. I don't respect anything he's done in his past. The only thing I can accept is he's a big knockout artist, and we saw it in his last fight.
"But outside of that, I'm just not a fan."
Page added that he and Daley crossed paths last week in London — but as much as he dislikes him, he doesn't see the situation between the devolving into a backstage brawl.
"I don't say anything at all," he said of their enconter. "I wouldn't be rude because I'm a martial artist first. If he came up and said, 'Hello,' I'd say hello and that's it. But he doesn't say anything to me, I don't say anything to him and I'm happy that's the case.
"I don't really care [that I'll never fight him again]. Hearing his name just irritates me. I don't care to relive anything. Nothing about that excited me in any way shape or form."
Comments
comments