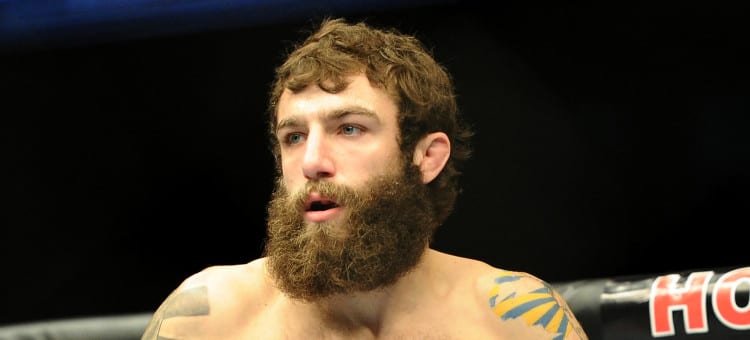 The Oklahoma State Athletic Commission (OSAC) has denied Michael Chiesa's grounds for an appeal to the submission defeat he suffered at the hands of Kevin Lee in the main event of UFC Fight Night 112 last month. 
Lightweight contender Chiesa had appealed the result of the fight (which was ruled a rear naked choke victory for Lee) on the grounds that the referee Mario Yamasaki prematurely called an end to the bout, despite Chiesa protestations that he didn't tap, verbally submit or lose consciousness at any point while in the submission hold. The ruling was first reported by ESPN's Brett Okamoto.
The OSAC's Joe Miller communicated to Chiesa via a letter, stating that the commission had a session earlier this month in which they considered statements from Chiesa and Yamasaki, as well as reviewing footage of the fight, before deciding that Chiesa has no grounds to appeal the referee's call.
"In the referee's opinion just prior to the stoppage your hands stopped defending the choke, were in mid-air, wobbly and limp, and were moving towards your waist," Miller stated in the ruling. "This is confirmed by watching the tape in super slow motion."
As per MMAFighting, Chiesa stated that his actions while in the hold were designed to defend the manoeuvre and create space from which to defend. The OSAC countered by saying that it was impossible for Yamasaki to determine this during the bout and he was correct in ending the fight when it appeared that Chiesa was no longer defending himself.
However, the commission agreed with another of Chiesa's complaints in which he said that Lee employed the use of 12-6 elbows though ruled that the strikes didn't have any outcome on the result of the fight. With the ruling, Chiesa remains at 14-3 and Lee at 16-2.
Comments
comments