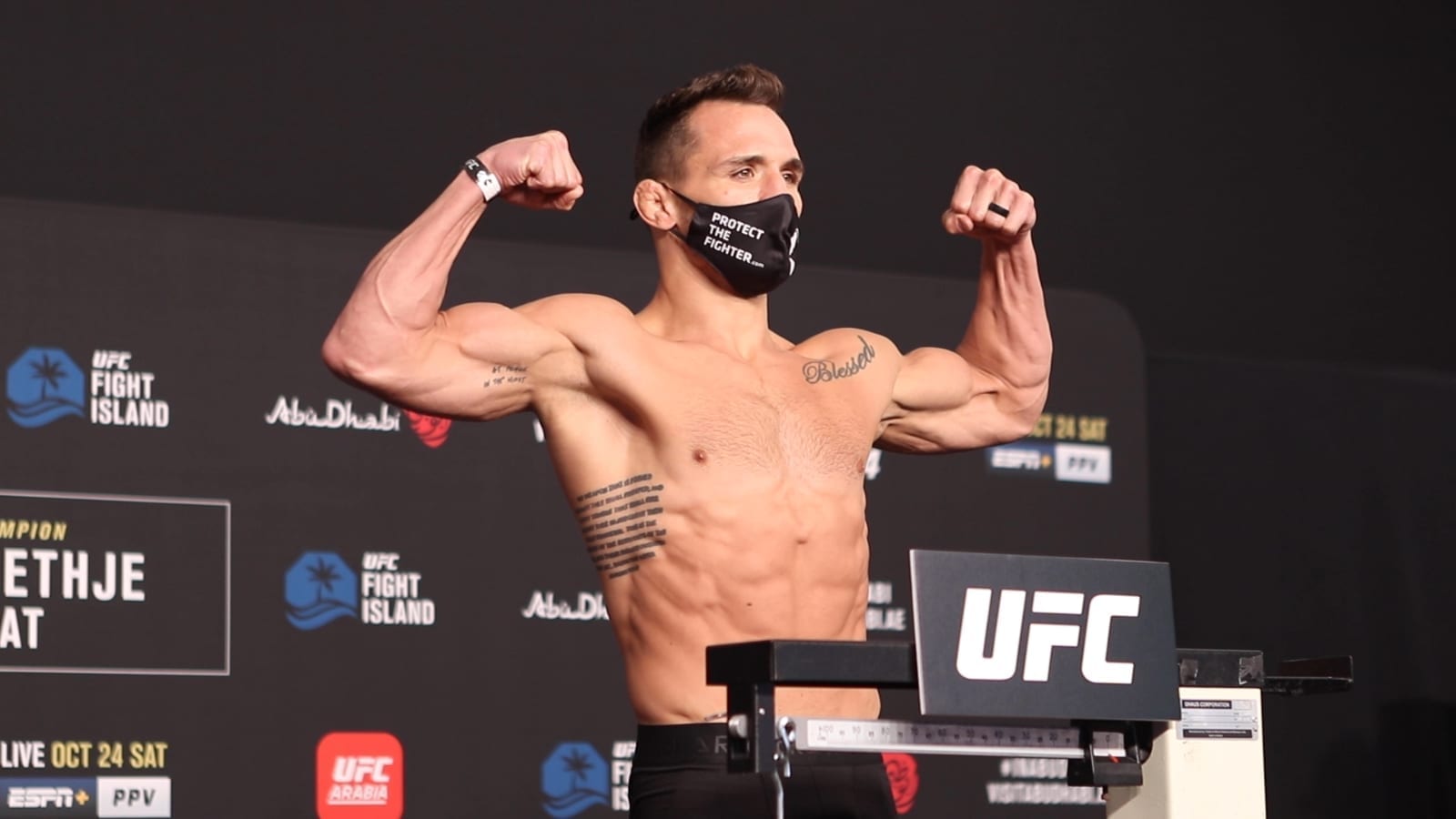 Michael Chandler remains in anticipation of his next assignment following his fight of the year contender with Justin Gaethje in early November — and as far is he is concerned, Tony Ferguson fits the bill.
The two experienced 155-pounders have both flirted with the possibility of a fight with one another on social media in recent weeks as both look to end recent losing skids (two for Chandler; three for Ferguson) which have road-blocked their path towards title contention.
It stands to reason, then, that a clash between the two would hasten one of their journeys up the ladder towards the belt currently held by Charles Oliveira and send the loser crashing further down the division standings.
And as Chandler explained to Ariel Helwani on Monday's edition of The MMA Hour, that is a risk he is more than willing to take so long as the timing is right,
"Tony is an interesting cat," the former Bellator champ said. "We're in January so we're eight or ten weeks removed from the [Gaethje] fight, ten weeks removed from the fight maybe, or whatever it is. It took me six weeks to recover from the last one to actually stop hobbling around. I heard something last week that he wanted to fight me in February, which was five weeks notice.
"Whenever a guy says, 'hey, I want to fight this guy, but I want more money,' or 'I want to fight this guy, but it has to be on this date. I want to fight this guy, but it has to be at this weight' — Whenever you add these caveats and asterisks, are you really asking for the fight, or are you only doing it on your terms, or in a scenario where you know a guy's not ready to fight? I'm not ready to fight in February. It's five weeks away," Chandler added.
The 35-year-old added that this is not the time in his career to take short notice fights and if Ferguson is really interested, both men should give themselves the benefit of a full training camp.
"Tony is Tony, and I respect the guy. Love the way that he fights. Would love to fight him. Would love to share the octagon with him, but it's got to be on a normal timeframe. Everybody knows what a normal timeframe is. You need eight to ten weeks to train for a fight. I take this sport very seriously. I take these fights very seriously, so no, I'm not going to fight a guy on five-weeks notice," Chandler explained.
But as for the potential test, Chandler says he is eager.
"I think a Tony fight checks a lot of the boxes that I'm looking for."
Comments
comments