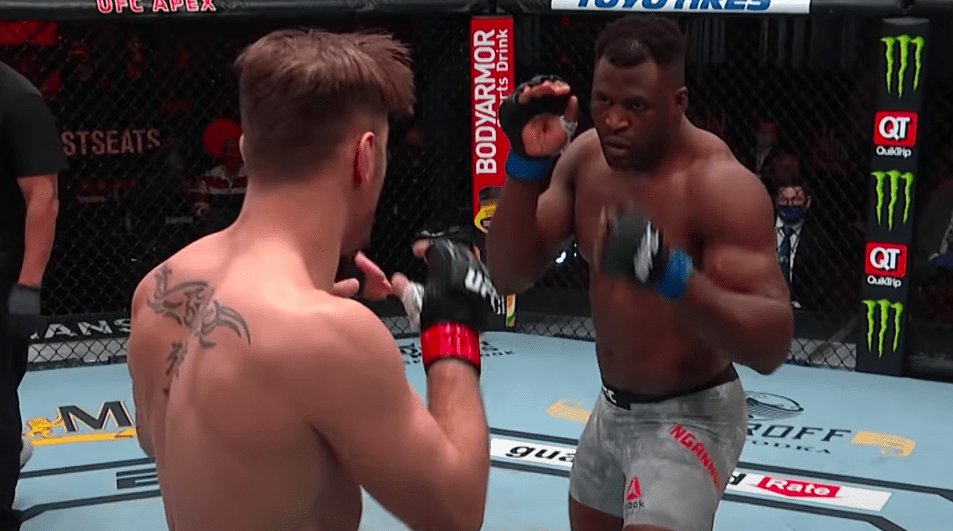 Francis Ngannou is betting on himself when he takes on Ciyrl Gane in defence of his UFC heavyweight crown later this month.
The Cameroonian champion, who has been embroiled in something of a cold war with the UFC in recent months due to disagreements about a contract extension, has just one fight reportedly remaining on his deal. That comes in the UFC 270 main event in Anaheim on January 22, after which he will either have his negotiation position significantly strengthened by being the reigning world heavyweight champion, or less so if Gane's brand of technical striking can dethrone him.
One provision that Ngannou has requested in his new deal is the ability to take on some high level boxing opponents while also being an active UFC fighter — and has openly flirted with fighting WBC heavyweight champion Tyson Fury, something which the Englishman has very much played along with.
And speaking of the potential clash between the heavyweight champions of the two most popular combat sports in the world, Ngannou remains confident that a deal can be arranged.
I do believe that that fight will happen. I think Tyson Fury wants that fight to happen too. So eventually it will happen at some point," Ngannou said to DAZN.
"I first started boxing, you know, MMA for me was an opportunity. And as I always say, I want to have like, a little bit of recall of boxing, it's not one off stuff."
And Ngannou admits that at this stage of their respective careers, the clock is ticking if he is to realise his lofty cross-sport goals.
"I'm 35 years old bro," he explained. "It's not like I have a lifetime ahead of me. I'm very aware of my age and the stage of my career. If I really want to do this, I think it's time to do it, but I don't see why that shouldn't be possible for them [the UFC] as well."
Comments
comments