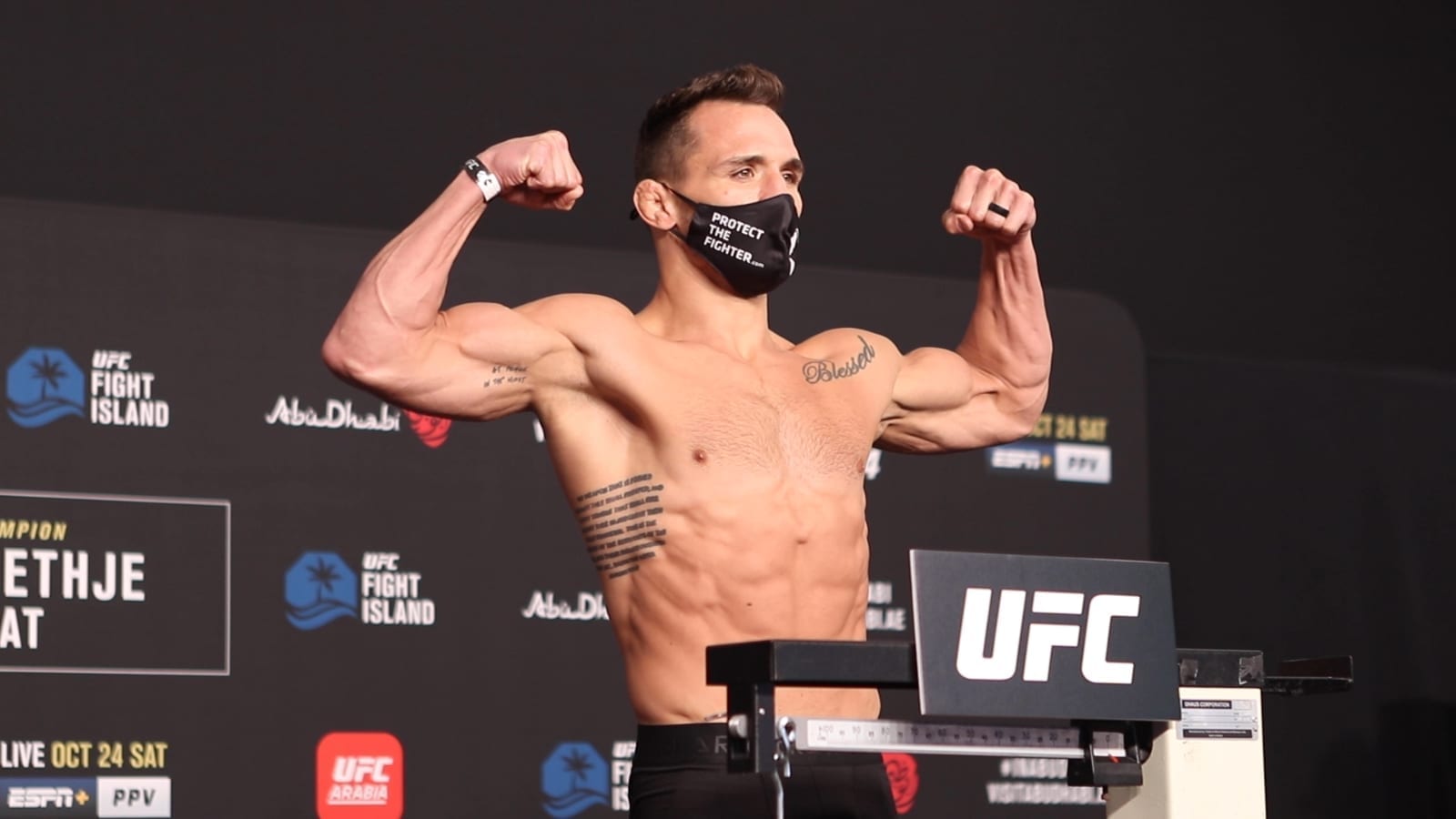 Michael Chandler was as surprised as anyone when Khabib Nurmagomedov retired at UFC 254, but in the Russian's exit, the American saw an opportunity.
Now, with the lightweight division is now without a champion, the UFC will look to crown a new king at 155-pounds in the next few months. And if they're looking for an idea as to who could be competing for the gold, Chandler has a decent pitch.
"When a man says he's going to go, he's going to go, but here we are," Chandler said, speaking to BT Sports. "I'm excited to be a part of the UFC lightweight division right now at the top when there is no UFC lightweight champion. So we'll see what happens next.
"I did mention Tony Ferguson name and we were talking about January but now we got Justin Gaethje in here talking about eight weeks from tonight wanting to fight for a title. Let's be honest, I'm the new guy, I'm not going to come in here and say hey guys I deserve a title shot. I'd love my name to be thrown into the mix. I'd love the opportunity to fight in a four man tournament for that title.
"Conor, Poirier, myself, Ferguson. There's some names that need to be fighting for a title, so let's make it happen."
McGregor 🇮🇪
Chandler 🇺🇸
Poirier 🇺🇸
Ferguson 🇺🇸@MikeChandlerMMA wants to see a four-man tournament to decide the next UFC lightweight champion 🏆 pic.twitter.com/d5lt2cy0Fg

— UFC on BT Sport (@btsportufc) October 25, 2020
–
Comments
comments